Training Video Module 5: How to Quote and Sell Daisy
Training Video Module 5: How to Quote and Sell Daisy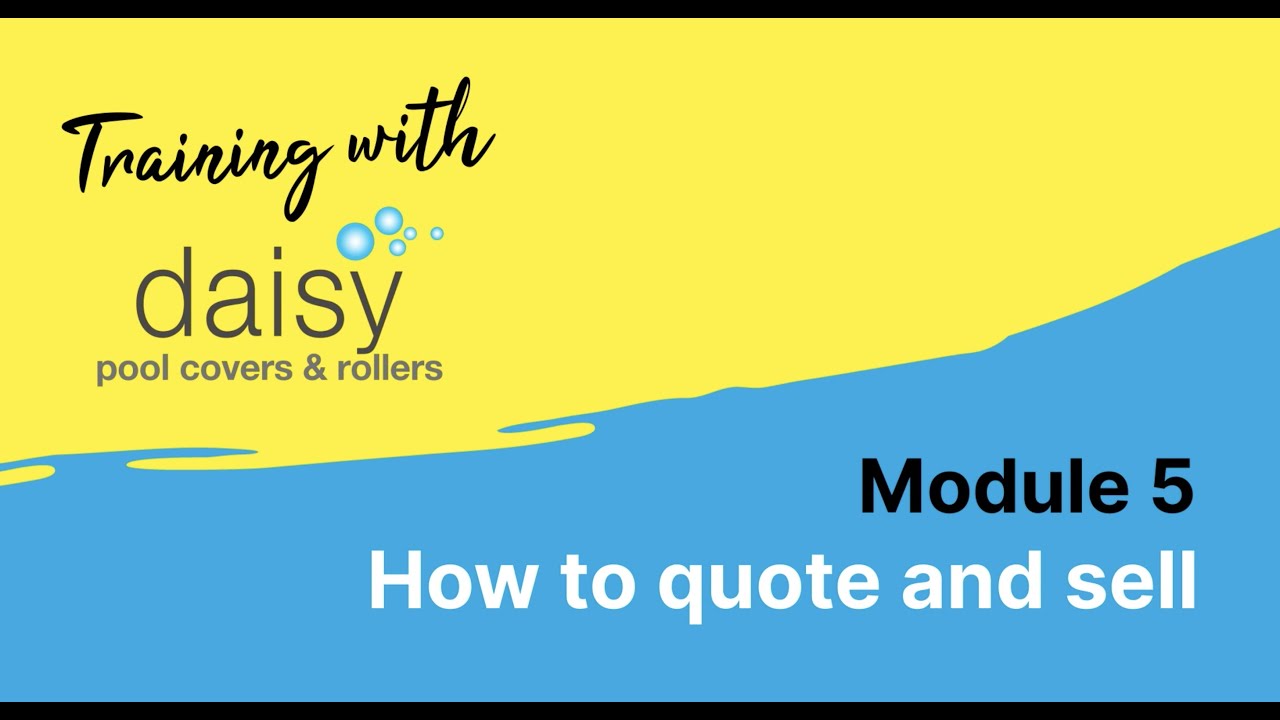 Over the years, we've picked up plenty of great tips and techniques for selling pool covers and rollers at Daisy, and we don't mind sharing them! That's why we've included them all in our new Daisy training modules video series, which is now available through our dealer portal.
This month, we're putting the spotlight on our Module 5 training video, which is designed to help you achieve sales success by helping you to find opportunities to quote and sell to your customers.
If you're looking to brush up on your sales skills, this is a great one to watch!
Module 5 is designed to equip you and your team with the expertise and confidence necessary to boost your sales and close the deal. 
In this module, you'll learn how to identify the needs of your customers, recommend the best product options, and provide accurate quotes. Plus, you'll get tips on how to demonstrate the features and benefits of our pool covers and rollers to help increase your sales.

Let us know you go if you decide to put any of these tips and tricks into practice!
You can view other training resources on the dealer portal. If you haven't already registered for a login, reach out to your Daisy representative or contact Daisy HQ at [email protected] to get set up today.