Training Module 7: Standard Roller Installation
Training Module 7: Standard Roller Installation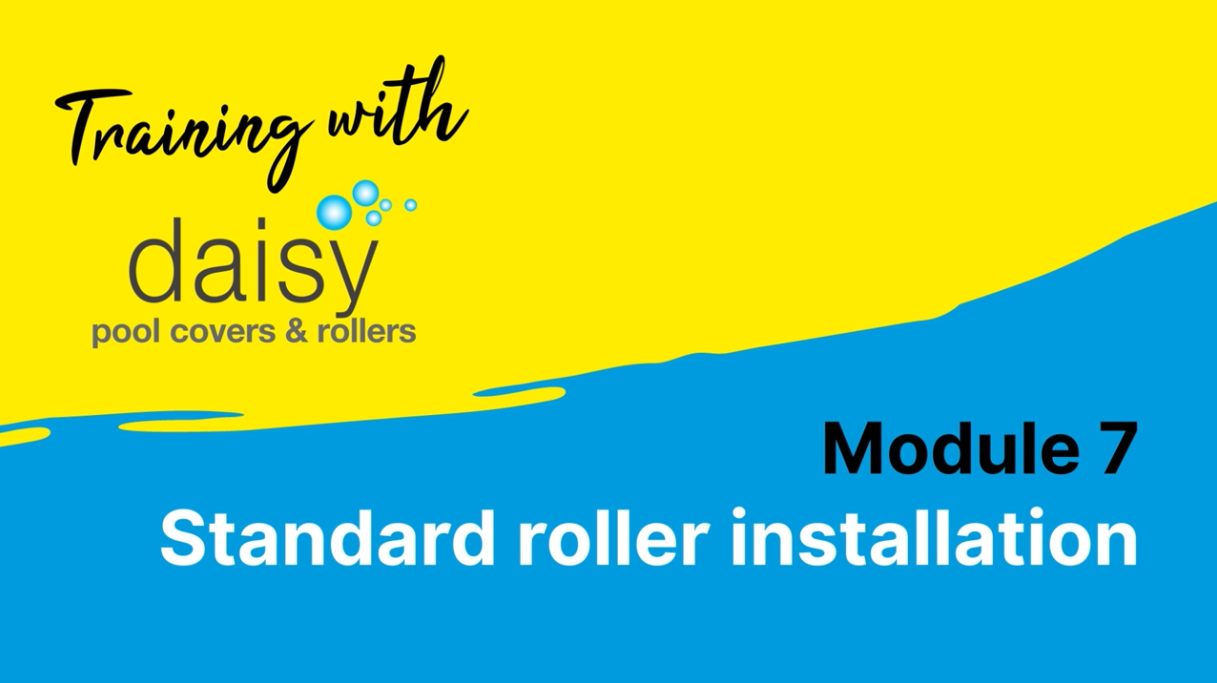 Daisy's new training module video series offers all the tips and advice you need to build your confidence with our product range, and you can access it all directly through our dealer portal!
This month, watch our Module 7 training video to get familiar with the process of installing a standard pool roller, plus learn how to make an over cover to fit over a pool roller.

Module 7 - How to install a pool roller
Module 7 is designed to equip you with the information you need to successfully install a pool cover roller from our standard range. 
In this module you'll learn about the tools you need to have on-hand and what you'll need to do to assemble and correctly install a roller.
Next, you'll find out how to cut an over cover to size and fit it correctly to match the pool roller. An over cover will help to protect your customers' pool covers from damage when they are rolled up onto the roller. 
Let us know you go if you find this module helpful!
Want to learn more? 
You can view all the training resources in the dealer portal, Daisy even has all the roller install videos to guide you through the process of installing our range of specialty rollers under the How to Install tab on each product page. 
If you haven't already registered for a dealer login, reach out to your Daisy representative or contact Daisy HQ at [email protected] to get set up today.