Inspiration
Tan Winterkleen Install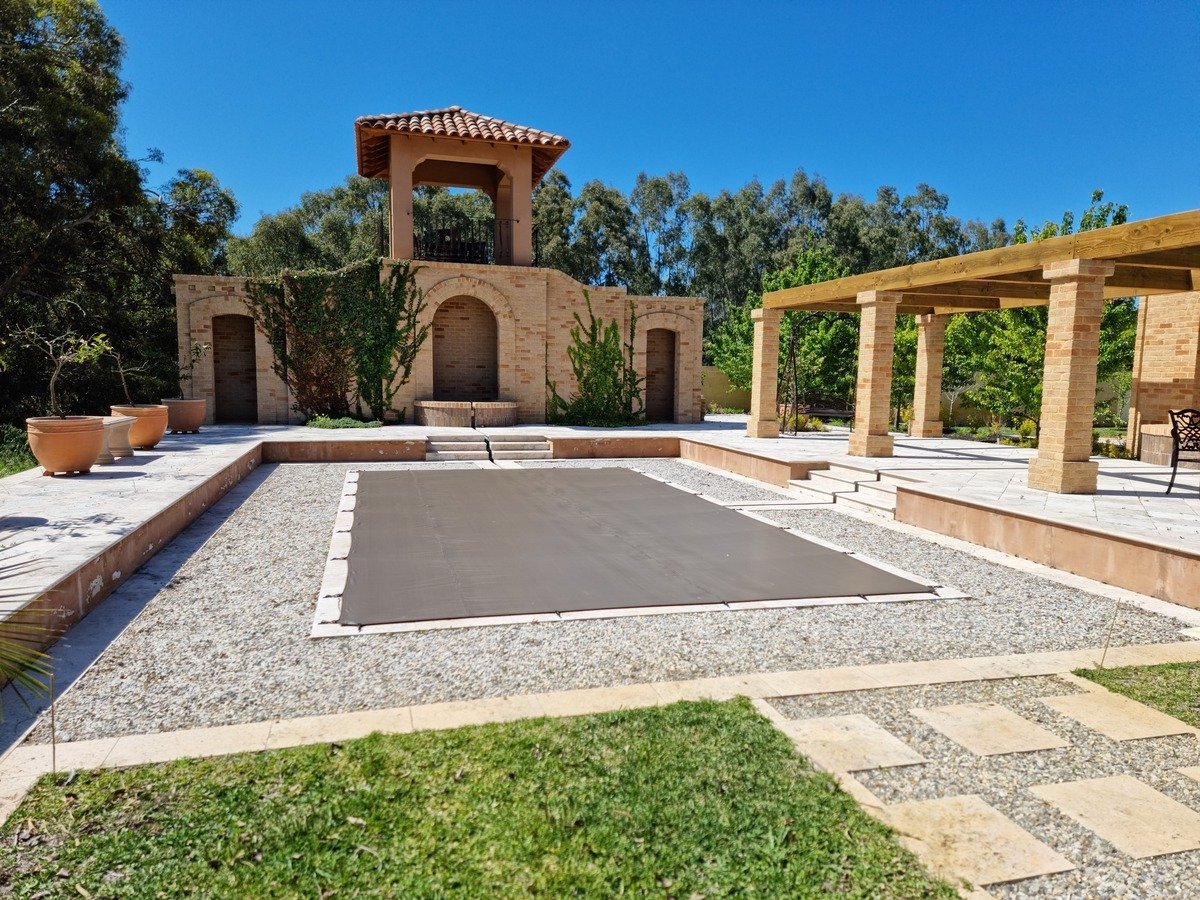 Winterkleen Install, Herne Hill 
One particularly challenging project we worked on recently was the installation of a WinterKleen tan pool cover in Herne Hill. The customer, Mr Lalli, had a beautiful architectural home and extensive gardens - which featured a pool and several decorative ponds and waterways. 
As his property is located in the Swan Valley, Mr Lalli wanted to avoid the evaporation caused by the strong easterly winds in the area. He also needed to keep ducks and leaves out of the water to maintain cleanliness. 
We covered the swimming pool with the standard Daisy pool cover and custom-made the requested tan WinterKleen covers for the ponds. The ponds were a unique design, as they only had a thin concrete border and then were surrounded by loose gravel - this made attaching the covers much more difficult. 
Even though it took a bit of work, Mr Lalli told our Daisy WA installer, Shane, how pleased he was with the finished product - especially the way the cover matched the colour of the surroundings. He was so pleased with the work that he has now asked us to cover another, more difficult, pond on his property, a cross-shaped one with a water feature in the centre.