Our Latest Installs
Our Latest Installs
Daisy's team of installers specialise in coming up with excellent solutions for swimming pools of all shapes and sizes.
Read on to see some of the impressive installations that they have executed recently!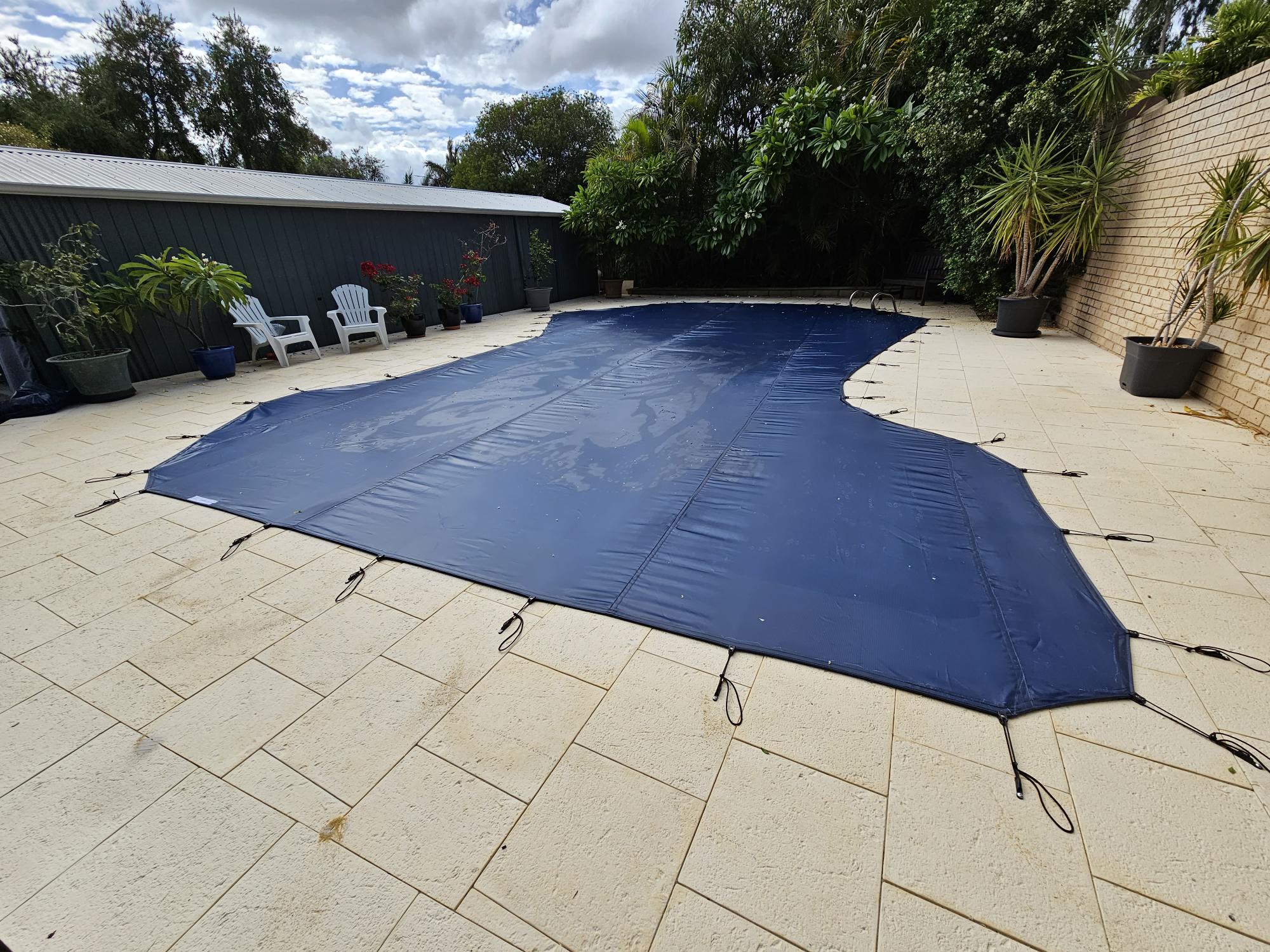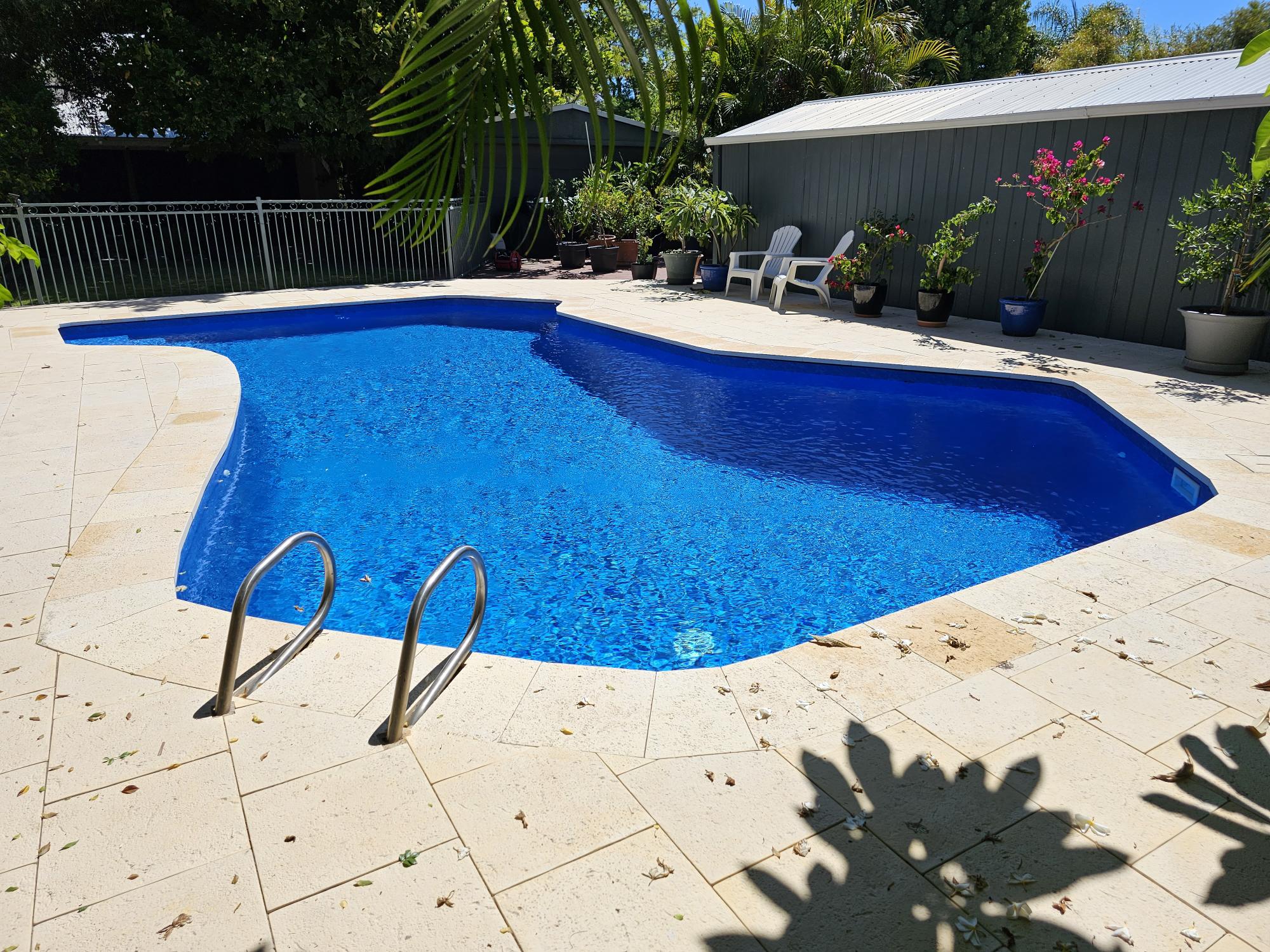 WinterKleen Pool cover installed in Shelley, WA. 
This customer was referred to us by their friend, who had recently installed a Winterkleen Cover and was satisfied with the outcome.
The job was a fun challenge as the pool was in an unusual shape. The team went down to measure and assess the pool before coming up with a plan and sending it off the next day. The customer chose to go with the Blue Winterkleen cover for their pool which was a great choice since the end result looked amazing.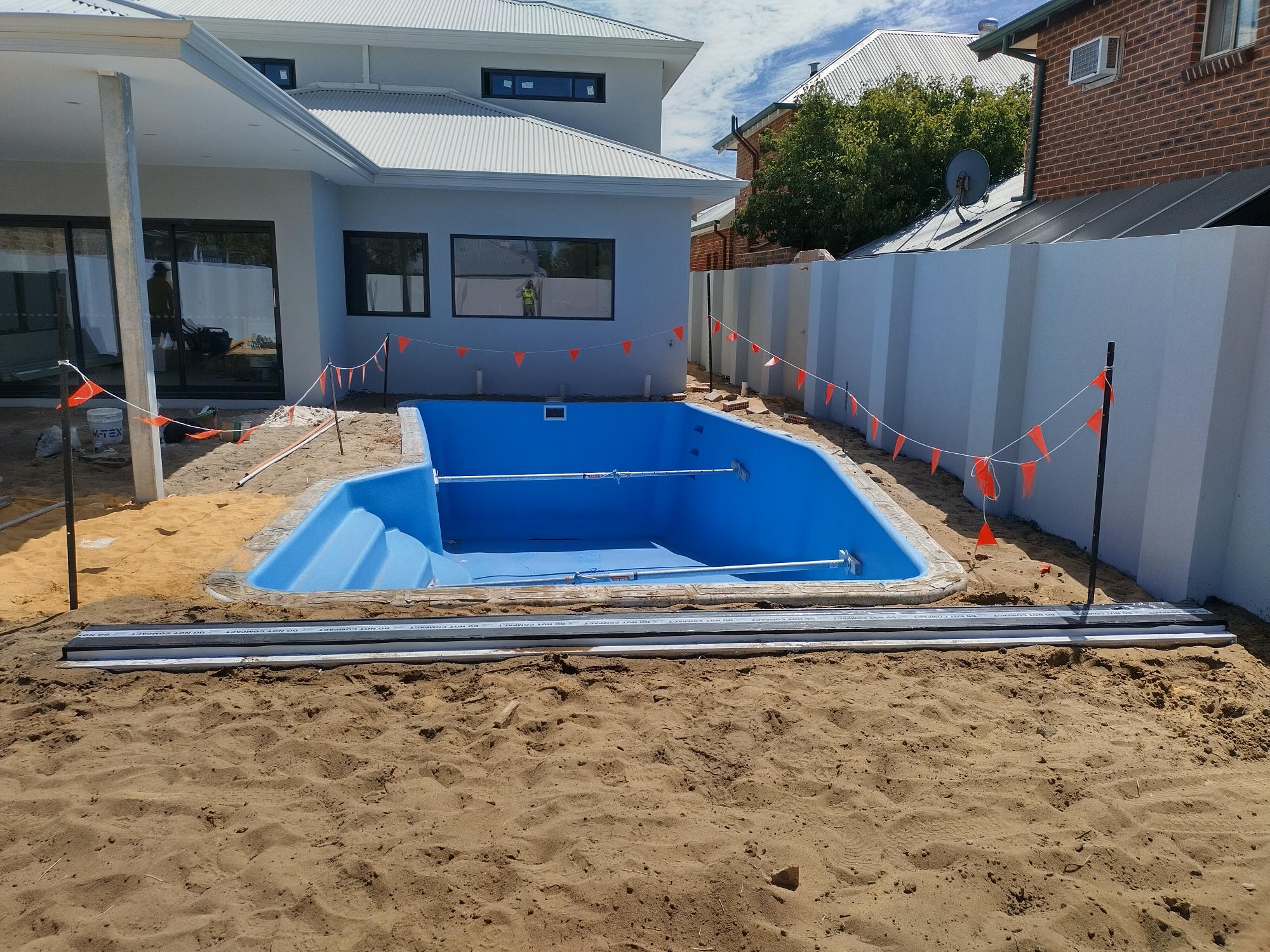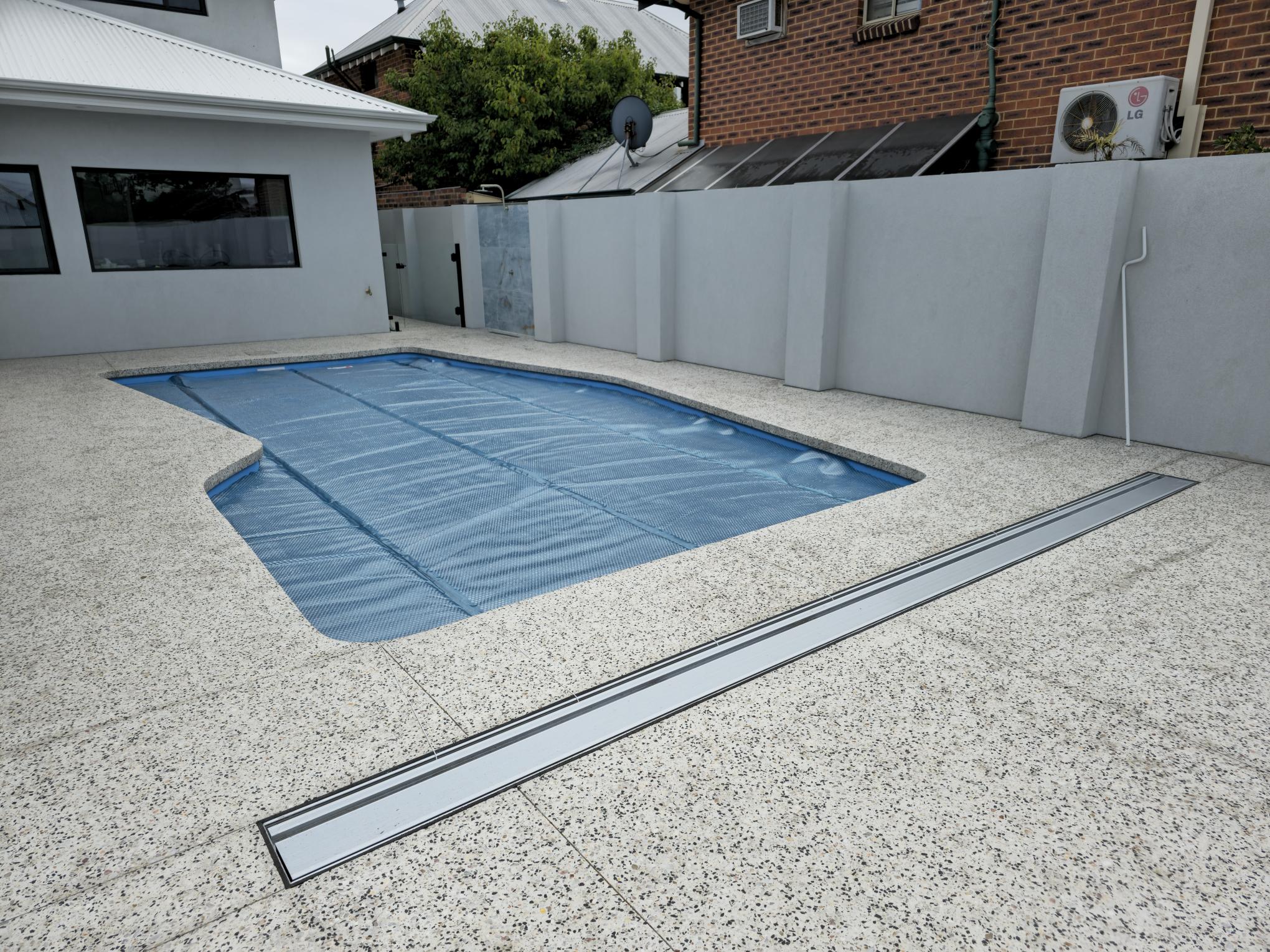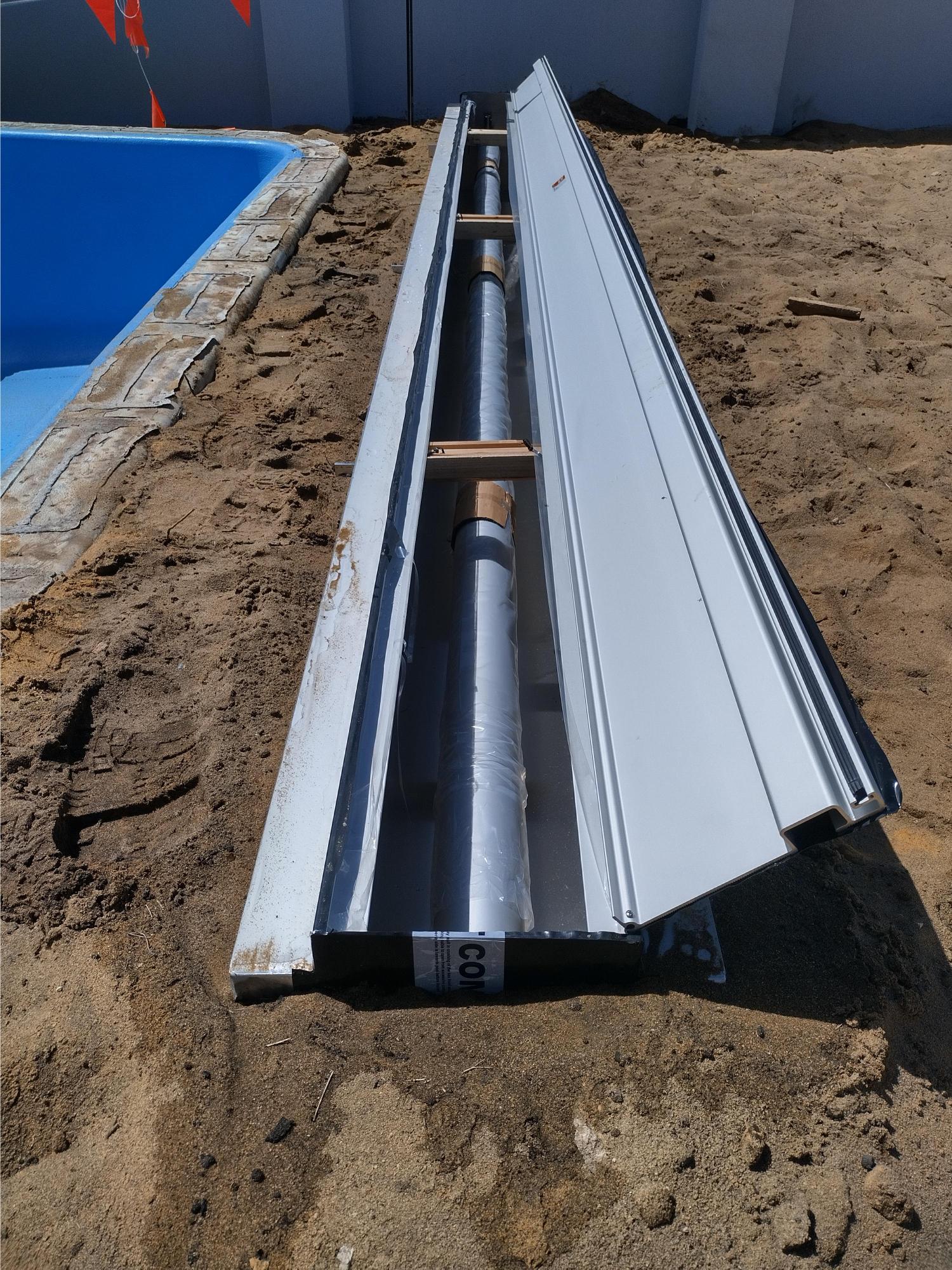 Below ground box rollers and Solar pool cover install, North Perth WA
The Daisy team was recently called in to assist in installing a below ground box pool roller for a new pool install. This was an interesting job as the team worked closely with the site manager to measure the pool and got the pool roller installed at the widest part of the pool. 
One of our most popular products, the below ground box roller is perfect for those wanting to hide their pool cover and roller from view and keeping the pool area clutter-free. 
Once the pool was filled and the aggregate poured, the team installed a Titanium Blue Solar Pool Cover which prevents evaporation and ensures the pool water retains heat. Looking at the final result, the below ground box pool roller complemented the solar pool cover perfectly!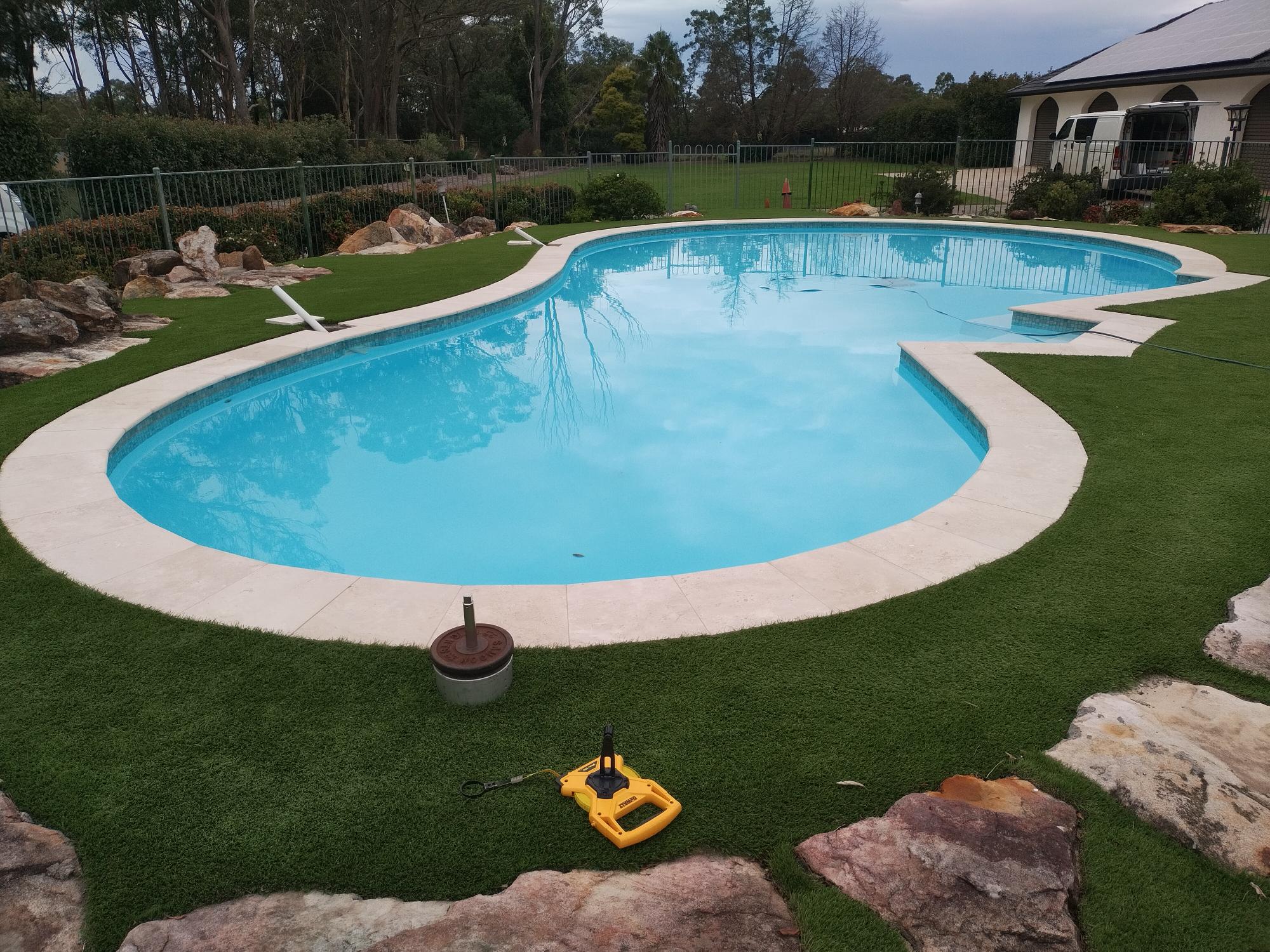 Winterkleen Measure and Assess, Orangeville NSW
The Daisy team recently went up to Orangeville in New South Wales to measure and assess a kidney-shaped pool for a Winterkleen pool cover. The job was a slight challenge for the team as the pool cover needed to be cut and contoured to cover the entirety of the pool. To make it easy for a single person to measure WinterKleens, we use a weight to hold the tape measure. For a team measuring WinteKleen's we use two weights and two tape measures so we can measure and record each point from A and B at the same time. A tan Winterkleen pool cover was chosen by the customer - we can't wait to see the final result!
Like what you see? Get in touch with us at 1300 55 18 11 or email [email protected].