October Spring Installs
October Spring Installs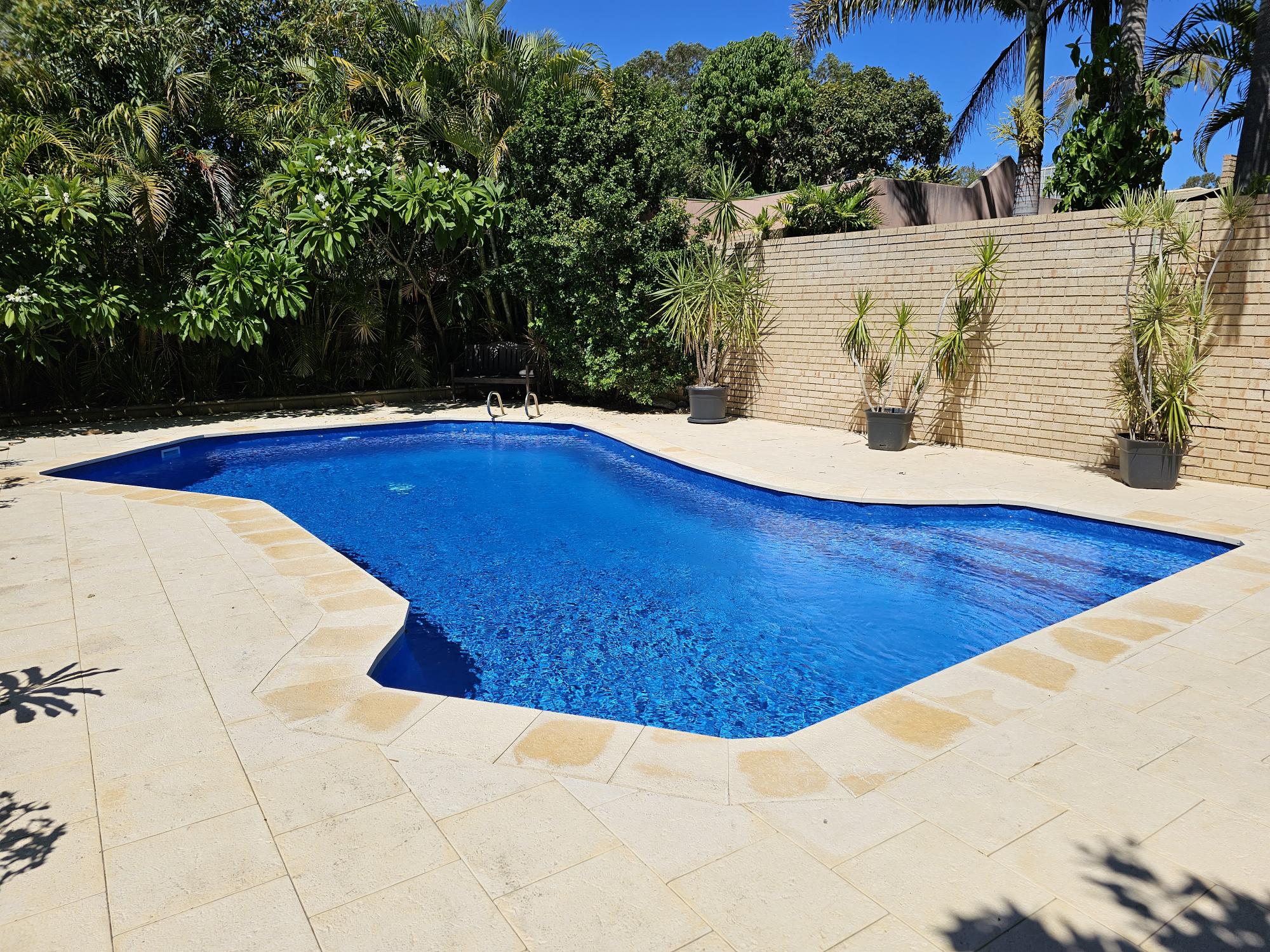 With the weather warming up, the Daisy Pool Covers team has been diligently assisting our valued customers in preparing their pools for the much-anticipated summer season. 
We know there's nothing like the allure of a crystal-clear, inviting pool on a hot day, which is why we've been hard at work ensuring that every detail is just right. Our team takes great pride in delivering top-notch pool cover and roller installations, and our recent projects showcase our commitment to excellence. 
Take a closer look at some of our latest installation work below! 
525 Blue cover and Light Oak underbench roller in Kingley, WA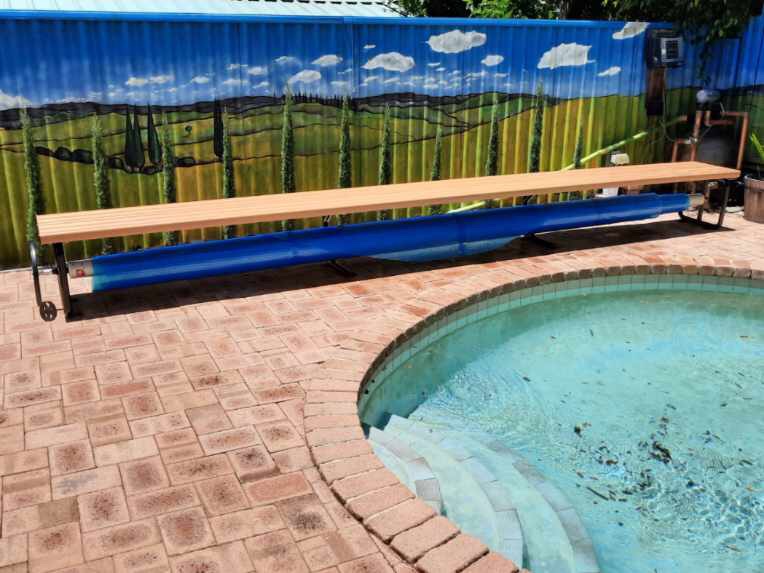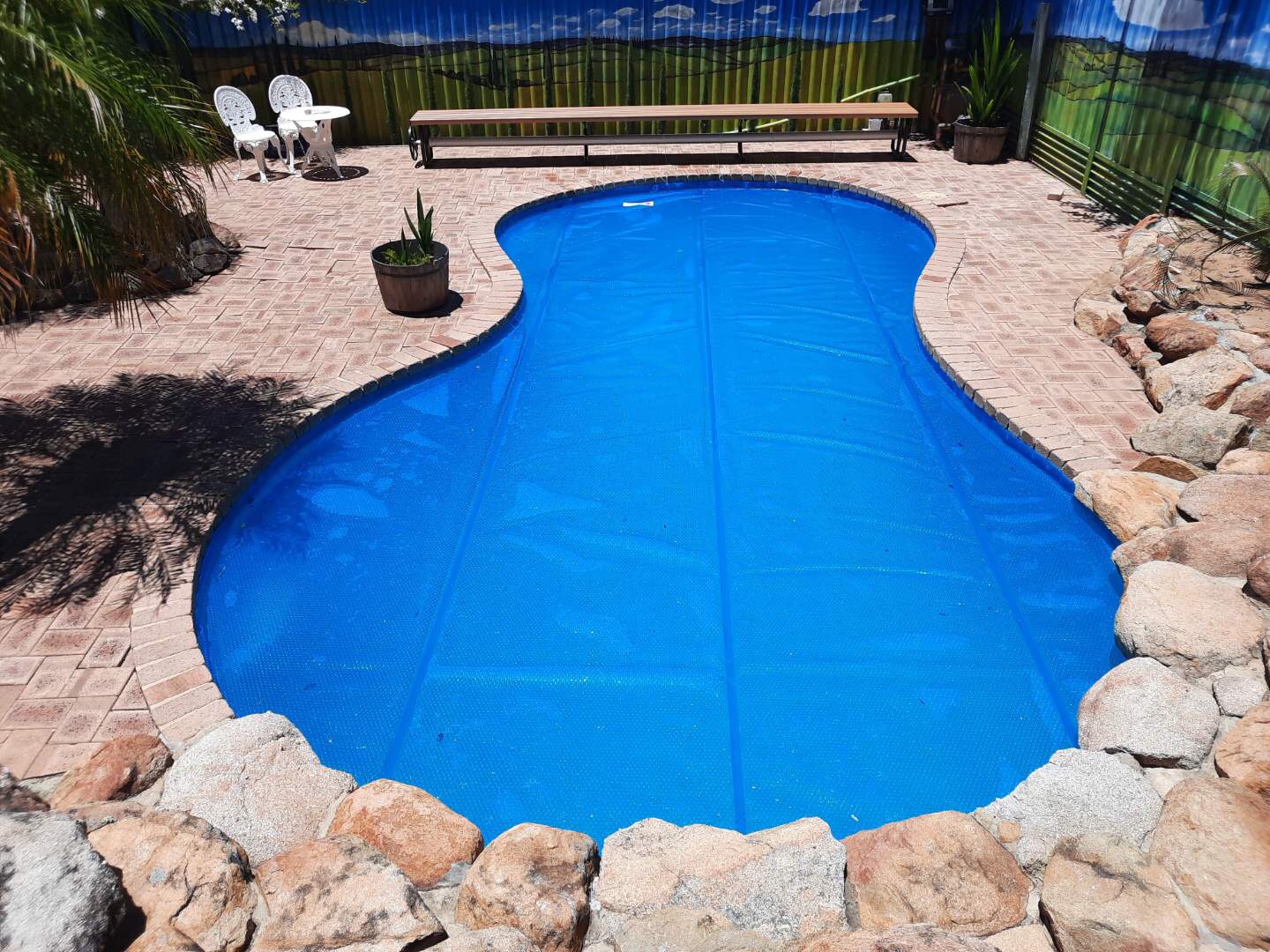 We installed a 525 Blue cover and a Light Oak underbench roller at this beautiful property in Kingsley, just in time for the summer!
The customer loved the idea of installing an underbench roller, but was unsure if it would be suitable for his pool due to its shape. Of course, he need not have worries, because Daisy always finds a way. We centred the bench on the widest part of the pool to ensure that the cover would roll on with ease. 
525 Titanium Cool pool cover in The Vines, WA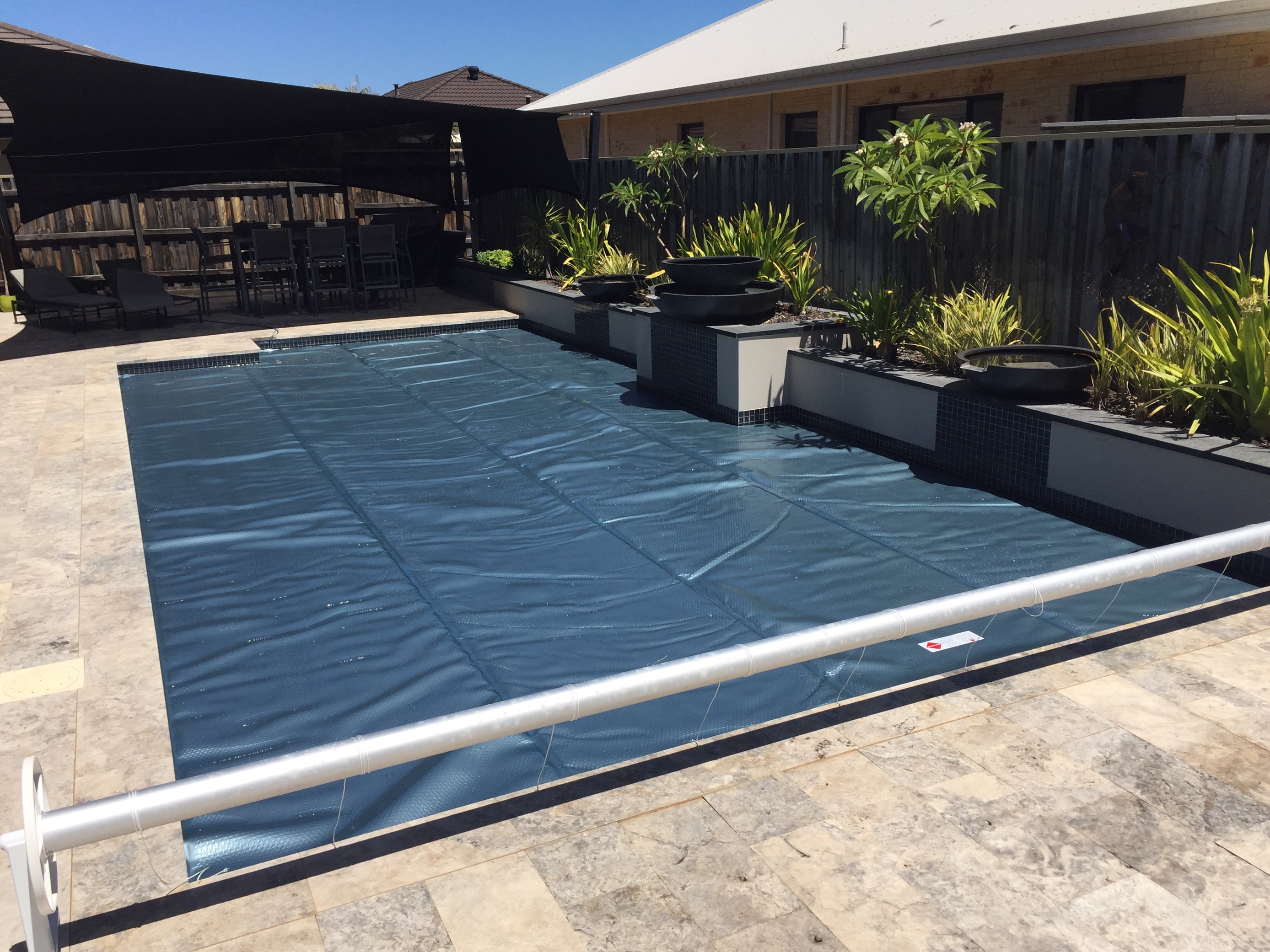 Prefer a cooler pool? Look no further! Our 525 Titanium Cool pool cover is the perfect solution to beat the heat and enjoy a refreshing dip. This particular customer contacted us seeking assistance with the installation of his pool cover, which posed a unique challenge due to the presence of a protruding garden bed. Our team was able to fit it perfectly to size and ensure that the pool cover seamlessly accommodated the garden bed's protrusion.
525 Blue pool cover and A100 roller in Stoneville, WA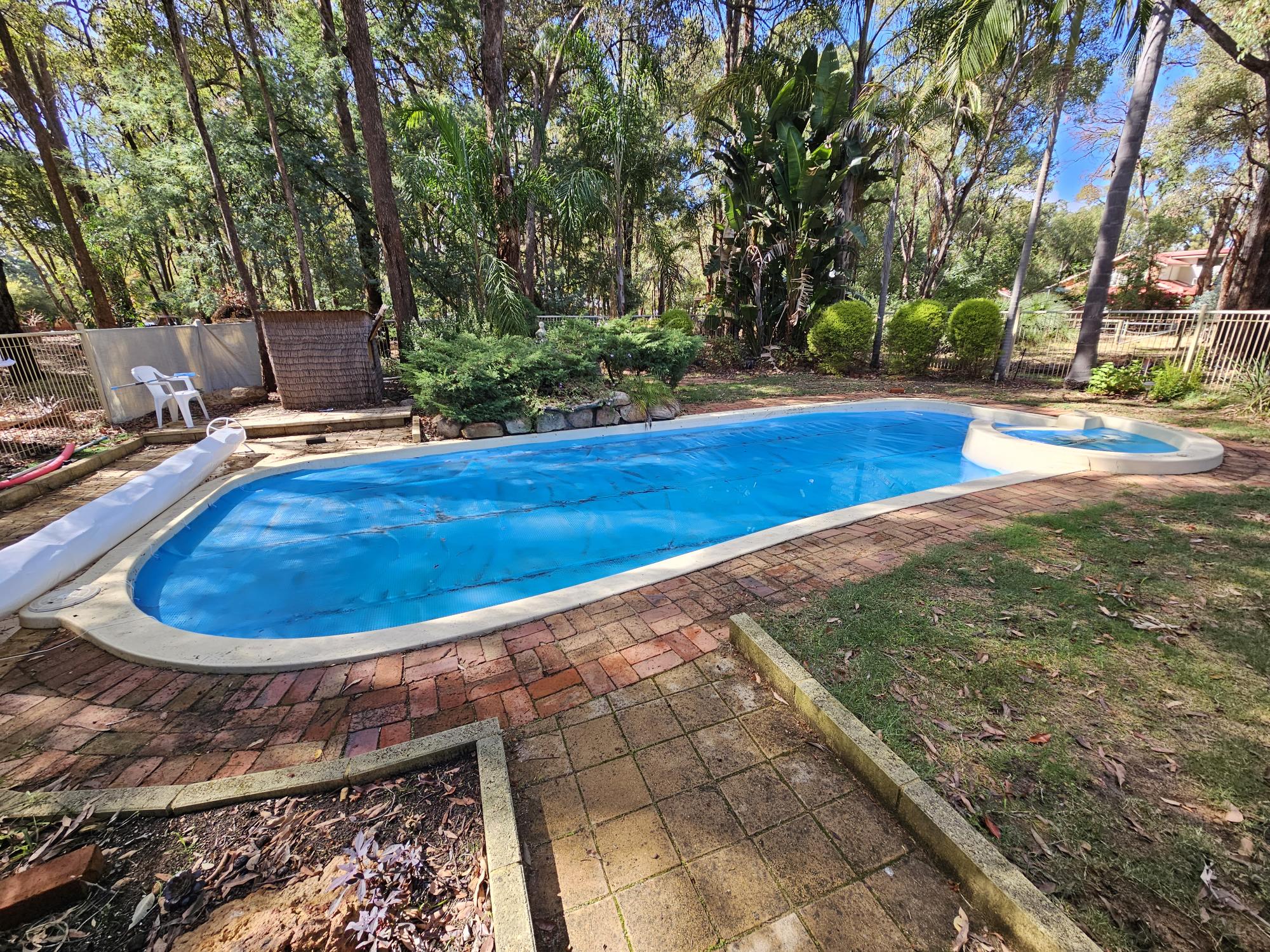 With an abundance of trees surrounding their pool, this customer was facing a persistent leaf problem. Seeking a solution, they wisely chose our 525B pool cover, which not only effectively addresses their leaf issue but also adds a touch of paradise to their backyard. It's clear to see that this cover has already begun to work its magic by keeping their pool cleaner and more inviting, allowing them to fully enjoy their outdoor oasis without the constant worry of debris.