November Installs
November Installs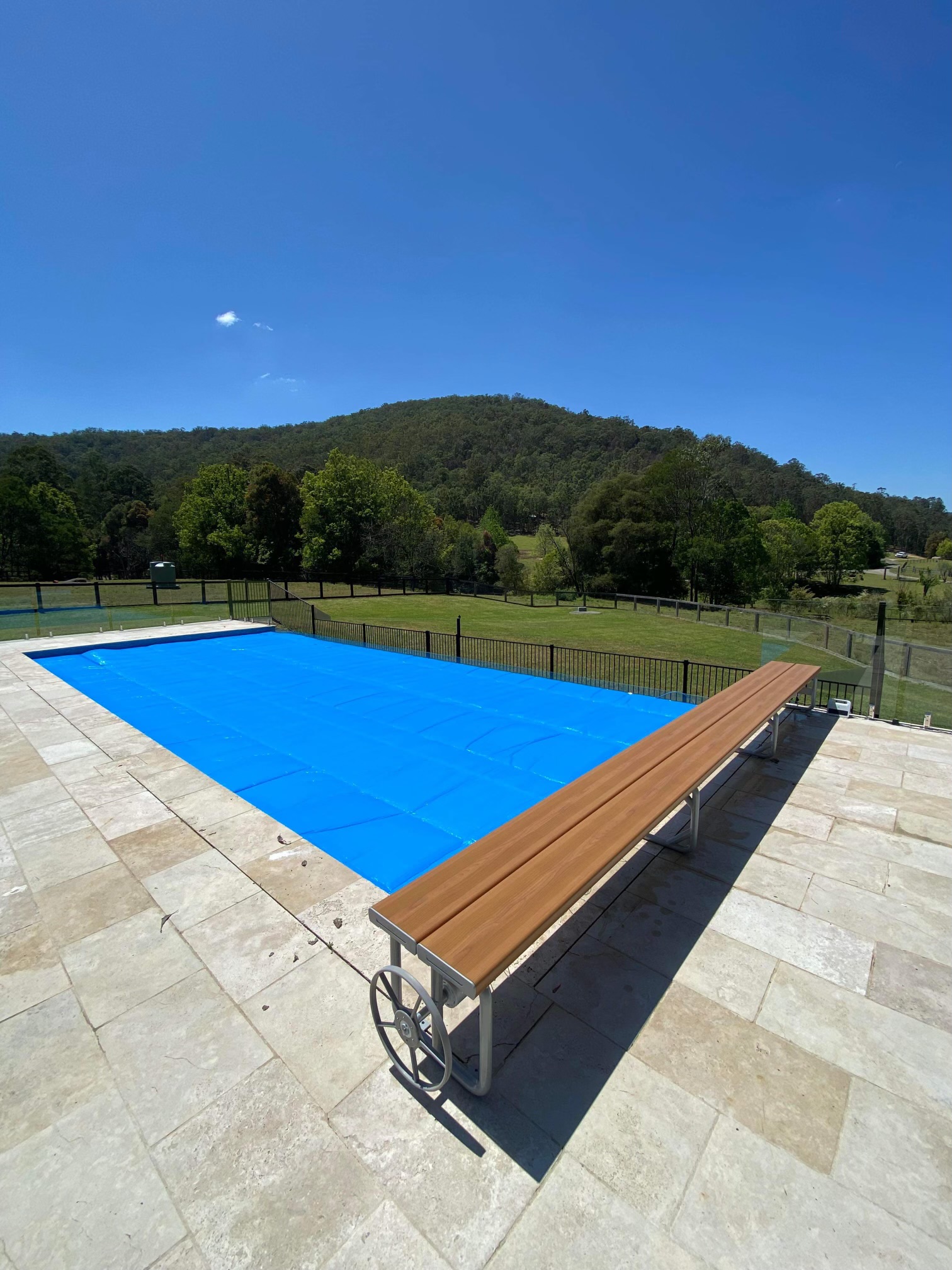 With November ushering in the warmer weather, our team of Daisy Experts have been hard at work ensuring pool owners across the country are fully prepared for the summer season with our pool cover and roller installations.
Check out some of our fantastic work below!
Fully Mobile Pool Roller and Blue Solar Pool Cover in Caloundra, Sunshine Coast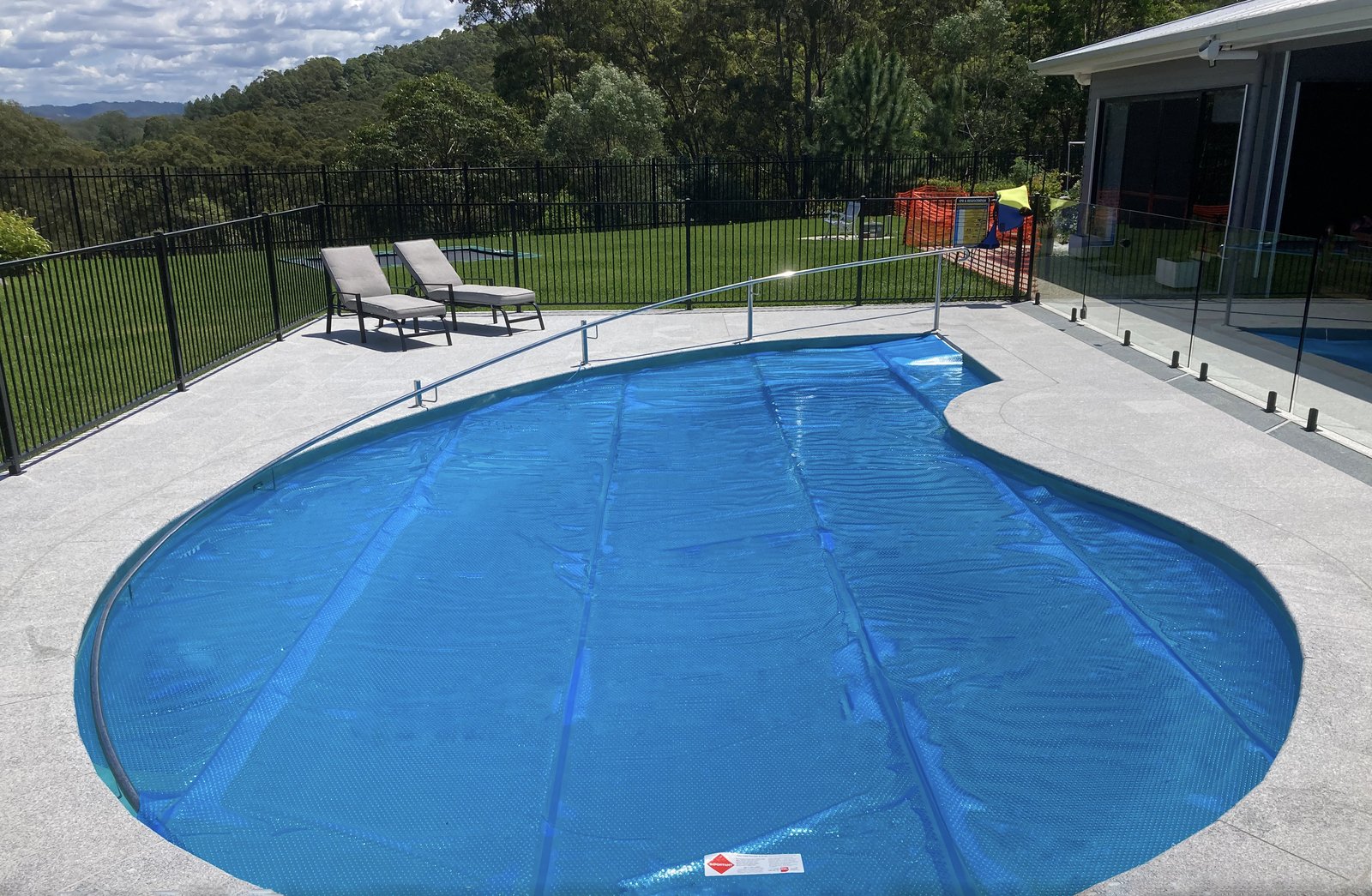 Daisy QLD Area Manager, Lee, recently provided training to a new customer, Luke, from Poolwerx Caloundra in the Sunshine Coast. Luke, being new to the industry, was faced with an interesting pool with a ramp and a sweeping handrail that went half way around the pool. Lee was delighted to assist and teach Luke how to measure and then install this tricky cover. The pool owners had chosen a Daisy cover and roller system due to their heated pool, which was costly to maintain in the exposed, hilltop environment. Lee considered the pool's unique features, including the ramp access with handrails, while installing the cover. To optimise the cover's longevity and ease of use, they selected the Daisy FM (Fully Mobile) roller, allowing them to position the roller over the pool for easy and convenient use and enjoy their pool without hassle.
525 Blue Solar Pool Cover and A75 roller in Kardinya, WA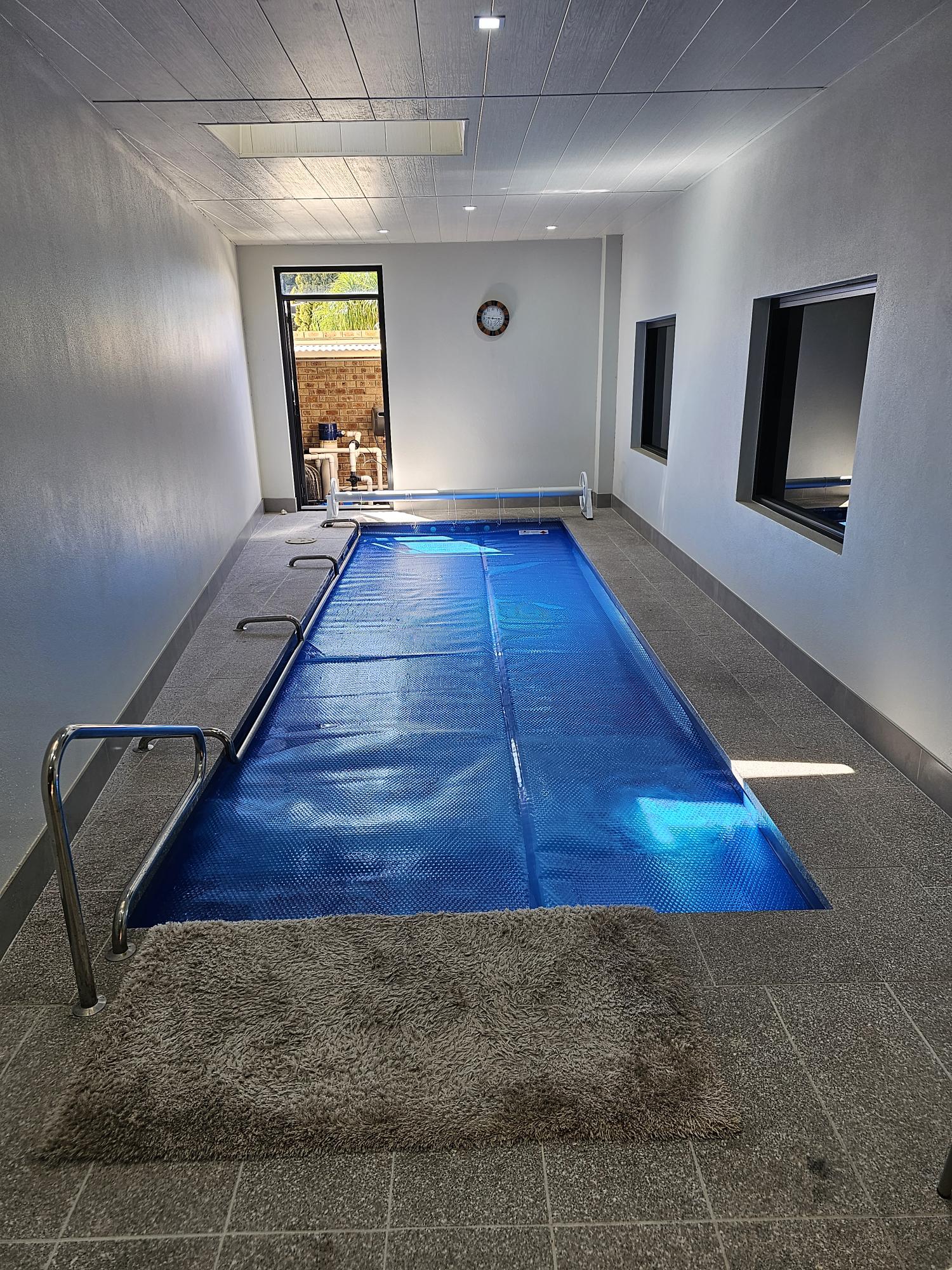 This Kardinya installation showcases a brilliant utilisation of available space. The homeowner ingeniously transformed a previously unusable area on the side of the house into a 7.6m x 2.2m indoor pool. We attended to install a new pool cover which will help to reduce condensation and significantly enhance the overall comfort of the area. We also installed an A75 roller, which will make rolling the pool cover on and off a breeze.
Thermotech Blue Pool over and Light Oak Under Bench Roller in Central Coast, NSW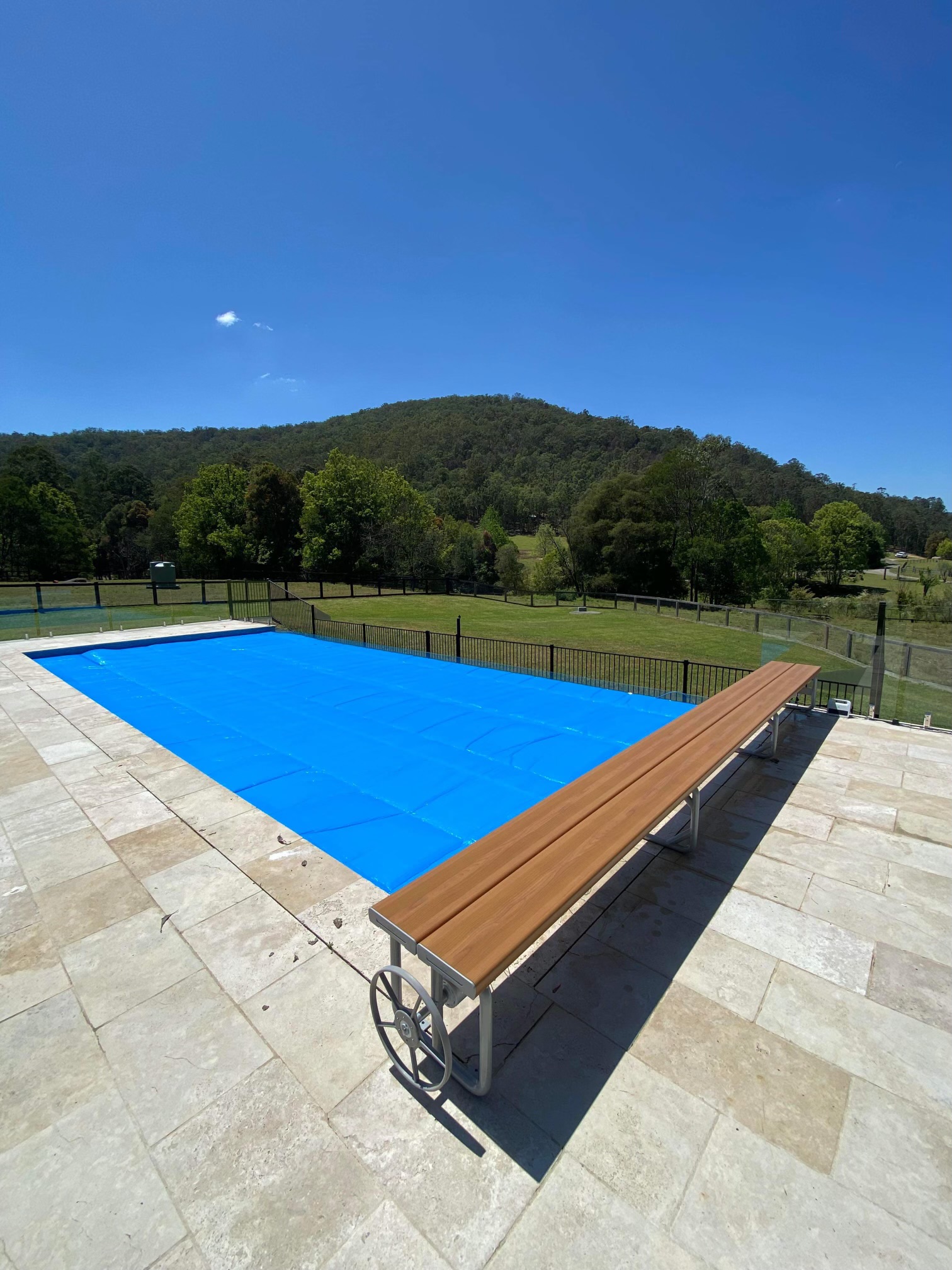 Jackson, the Pool Tech and Store Manager at Splash's Pools in Central Coast, NSW, sent us this exciting installation update today. He was so impressed with the Thermotech blue cover that he wanted to share it with us. He installed the custom fit cover alongside a Light Oak under bench roller with anodic grey frames, plank end caps, and a grey handwheel. The results look great!