New Training Centre Launch
New Training Centre Launch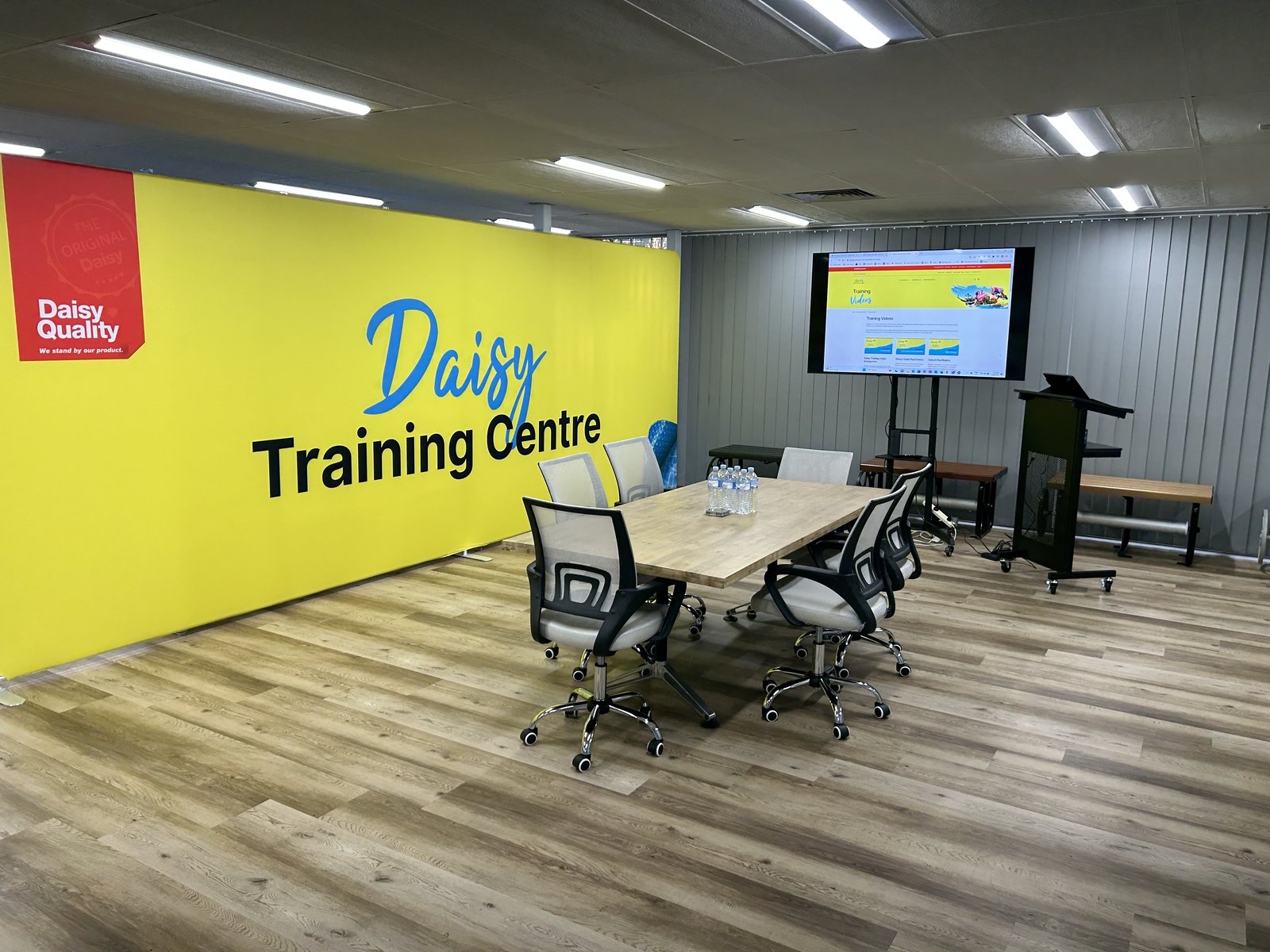 We are thrilled to announce the launch of the highly anticipated Daisy Training Centre, a dedicated hub designed to showcase our extensive range of pool covers and rollers. This cutting-edge facility will serve as an internal and external trade resource, and we couldn't be more excited to share it with you.
Empowering your success
Our commitment to your success is at the core of everything we do. With the Daisy Training Centre, we are taking our dedication to the next level. The centre is equipped to offer comprehensive training to cater to your specific needs. Whether you're a dealer, a customised builder, or a shop owner, we've got you covered. Our goal is simple: to equip you with the knowledge and tools to sell more.
Tailored for you
We understand that every learning journey is unique. That's why we've made sure our training sessions are flexible and customisable. Whether you prefer intimate one-on-one training or a group session of up to 30 participants, we've got a solution that suits your preferences. Expect an engaging blend of hands-on and theory training that ensures you leave with a deep understanding of our products and their features.
Behind the scenes
As part of your training experience, you'll have the exclusive opportunity to take a factory tour to see how our products are made. You'll even have the chance to witness our state-of-the-art robotic precut bench in action
Hands-on learning experiences
We believe in making learning a delightful experience. To engage all your senses, we're introducing a unique "scratch and sniff" approach. Get up close and personal with our samples of rollers and covers, and experience exceptional quality and craftsmanship first-hand.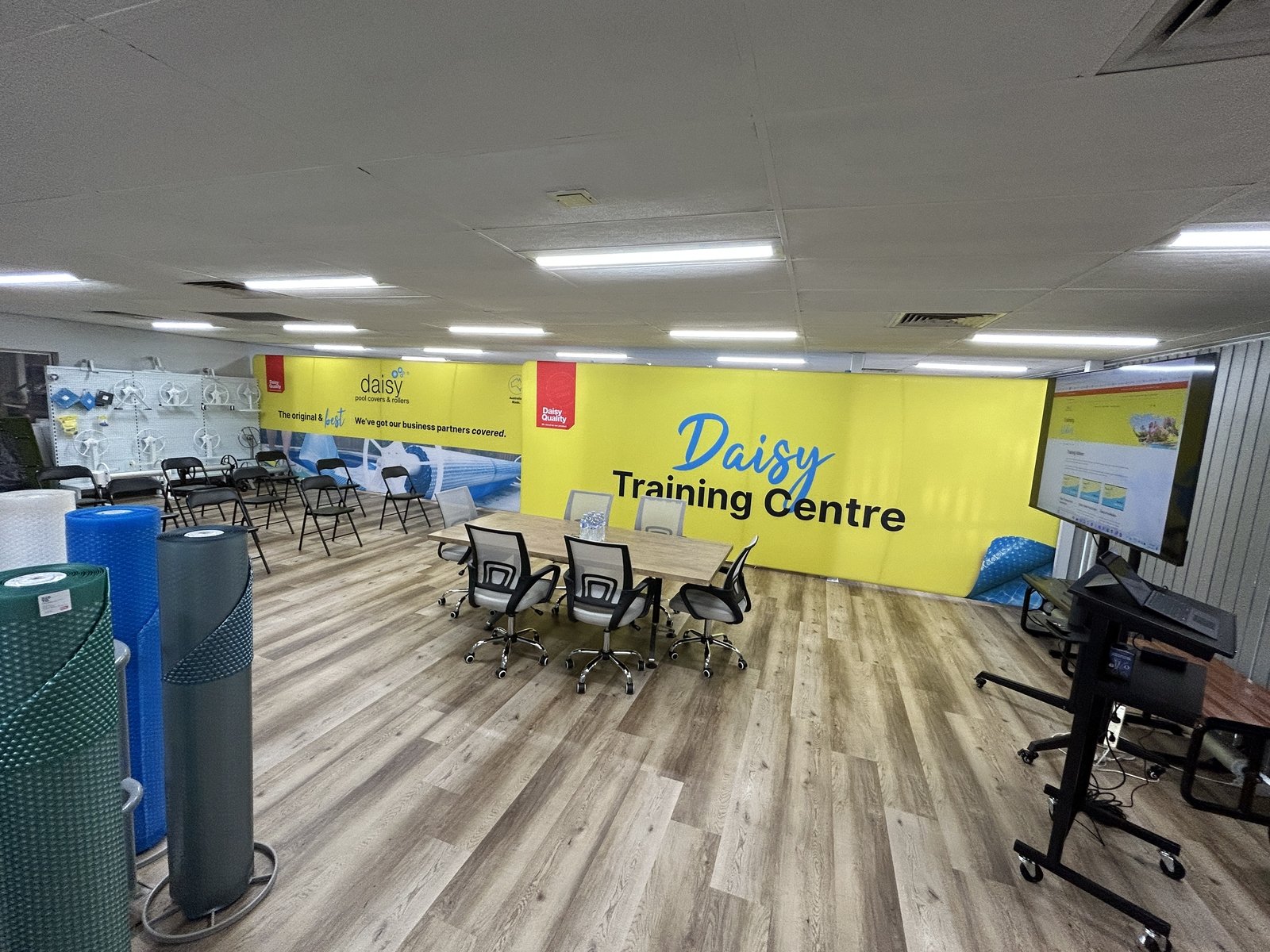 Australia's favourite
At Daisy, we are more than just pool covers - we are the pool cover people! Our training sessions go beyond the basics to explore the science and design philosophy behind our products. Discover why our covers are ingeniously crafted with pool cover and use in mind.
A versatile hosting facility
The Daisy Training Centre is not only a place for learning but also an excellent venue for trade events and group meetings. Located in Sydney's west, the facility offers a dynamic space to foster networking opportunities and collaborative discussions within the pool cover industry.
During the first week of August, the Daisy Pool Covers Business Development team enjoyed a training and development workshop with SPASA in our brand-new training facility! Meaning the Daisy expert team is better equipped than ever to offer up-to-date industry advice to their valued dealers.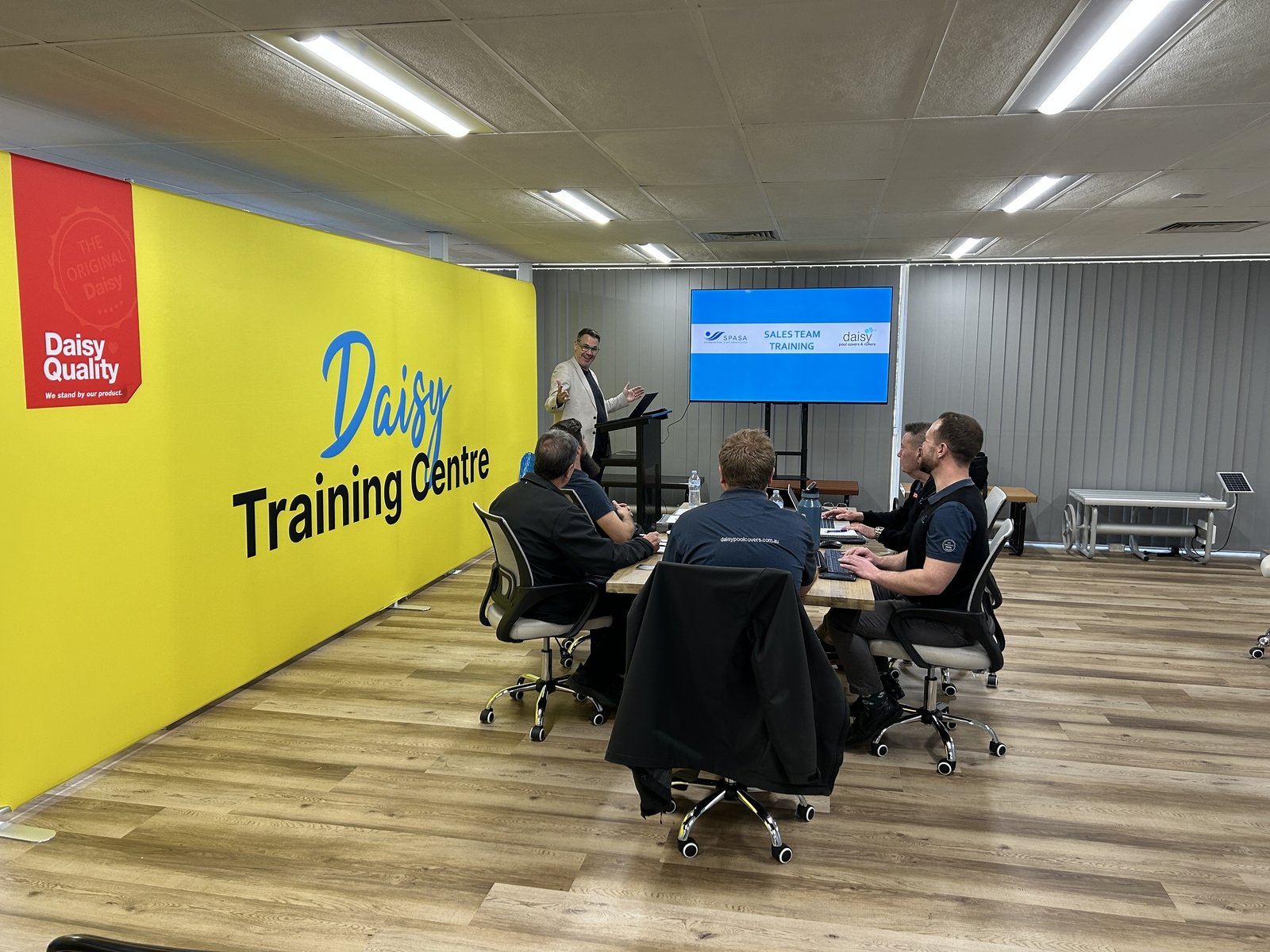 Arrange a tour
We invite you to be among the first to experience the Daisy Training Centre. Contact Daisy HQ at [email protected] to arrange a visit. We look forward to welcoming you to the Daisy Training Centre soon!