Inspiration
Slat Covers
We've had a surge in interest and orders for our Slat Covers this year, and with lockdown now over in Melbourne, we have some amazing installations to share with you. 
With the Melbourne lockdown closing in, Johnathon from Swimart Glen Waverley was eager to get the Slat Cover order into Daisy for the hope that we could make and install the cover after lockdown was over. 
Well, here we were, less than 1 week out of lockdown and installing this beautiful Solar Blue Slat cover system: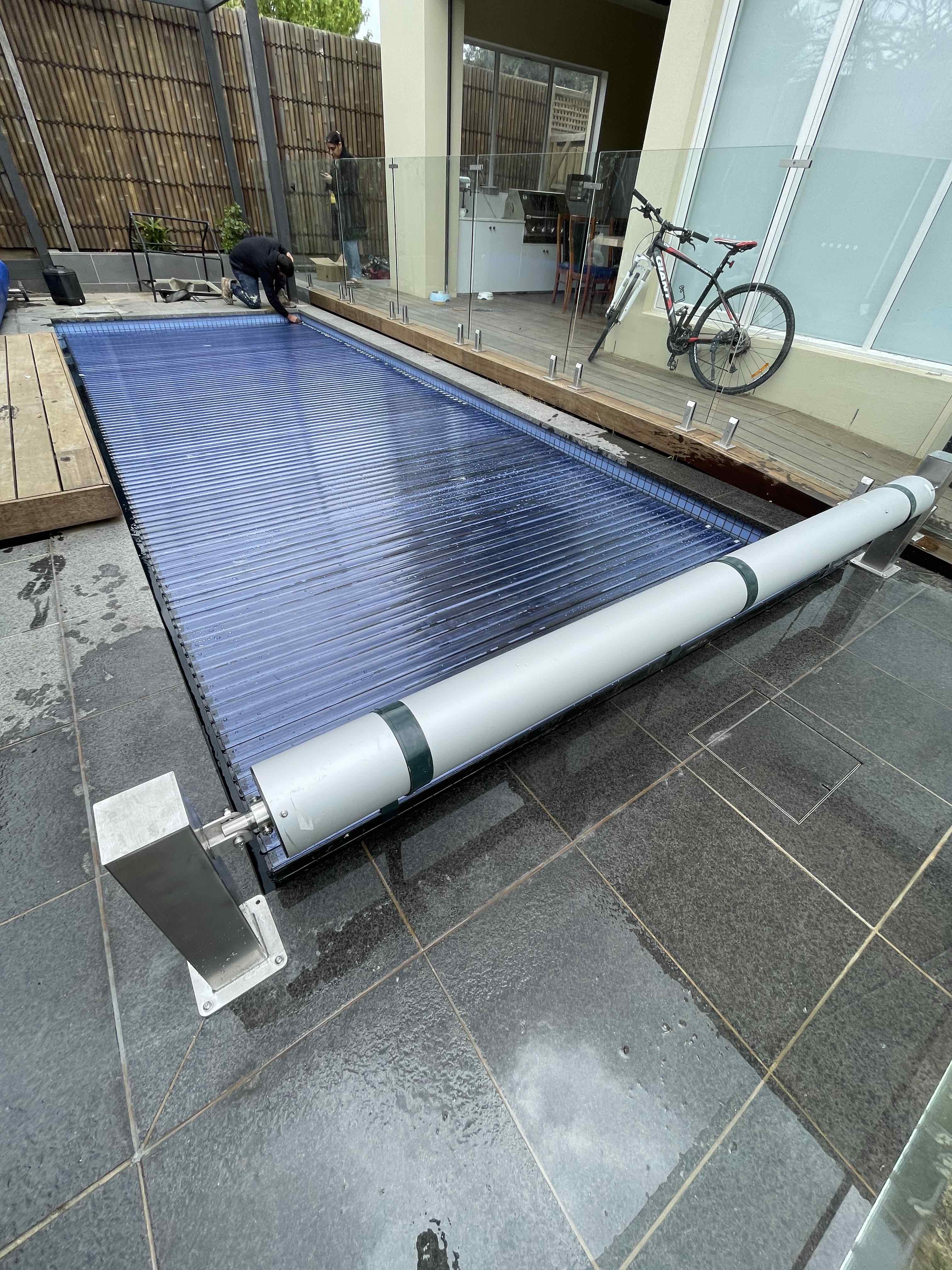 The automatic operation and sleek look of the slat cover really impressed the pool owner. They're over the moon and love how user friendly the slat cover system is and the LCD screen.
We also installed another blue Slat Cover System over in WA. The finished product looks amazing and gives a sleek, modern look to the whole backyard.