Inspiration
June Installs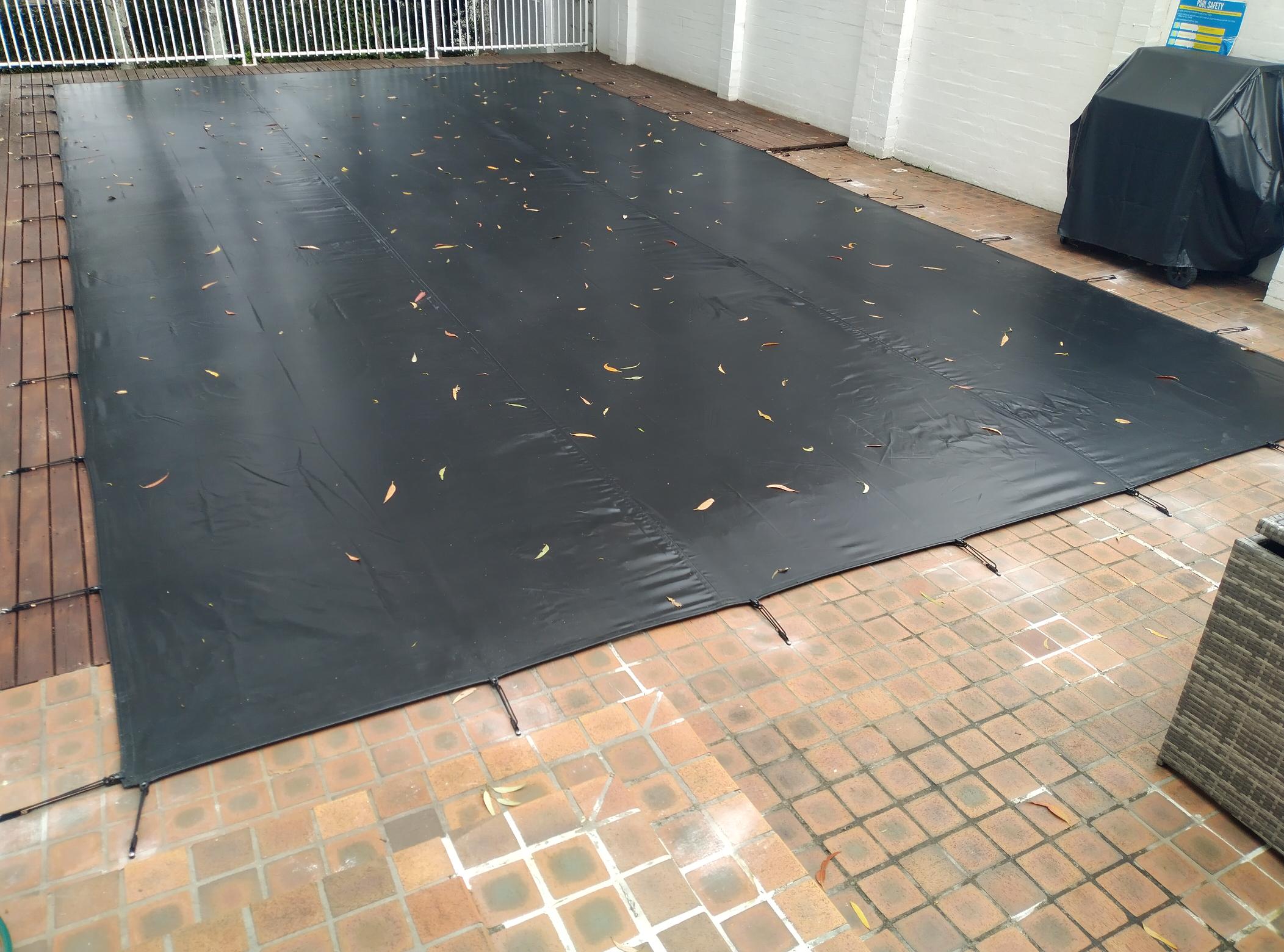 Black WinterKleen Cover - WESTLEIGH NSW
Another great demonstration of how much time a WinterKleen pool cover can save you - look at how many leaves fell onto this cover in just the hour it took to install it!
It's also worth noting the excellent solution our installers came up with to hold this cover in place, despite the two different surfaces around this pool. They used standard paving ground inserts along with deck fitting inserts to get the best fit. 
Daisy can customise ground fittings to suit your pool area, so don't hesitate to reach out to us, even if you have uneven surfacing around your pool.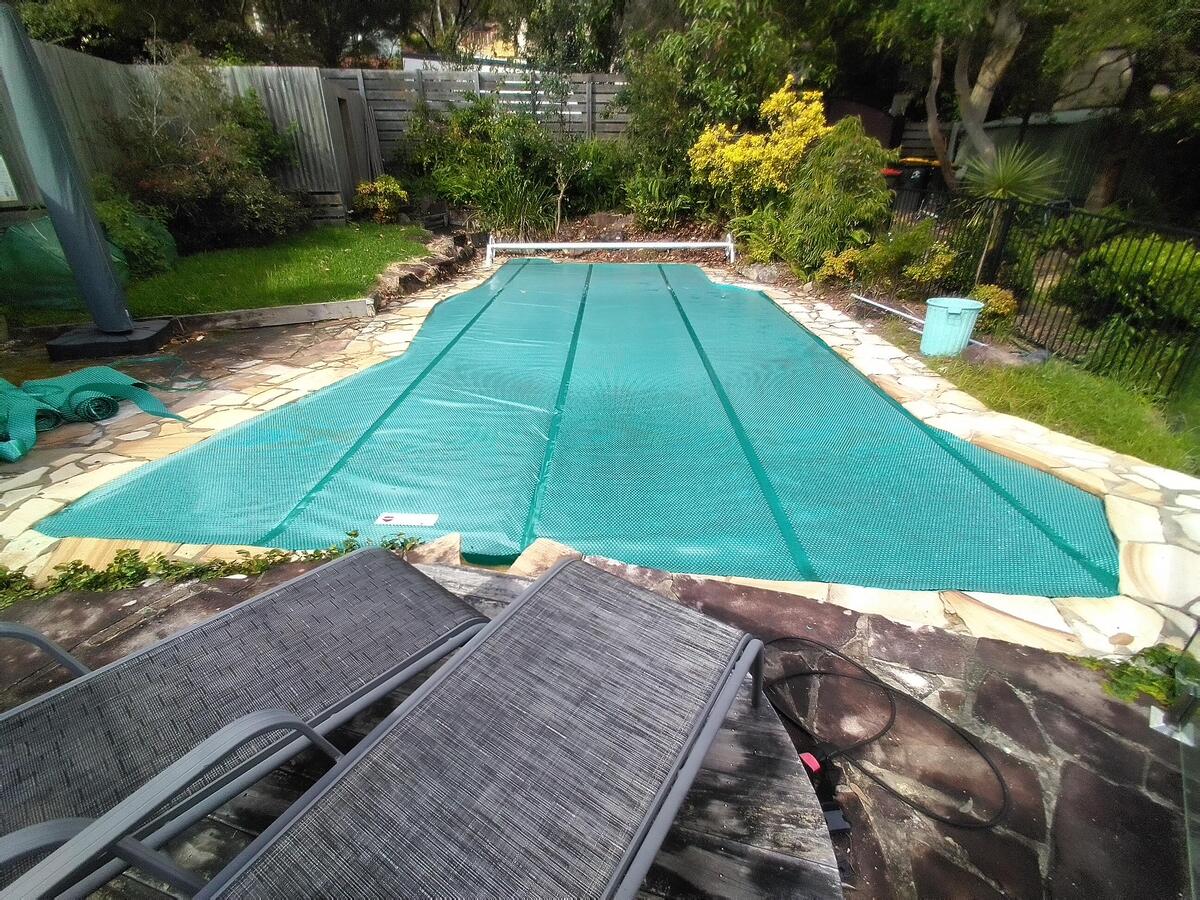 525 Titanium Green + A75 roller - BEROWRA NSW
There's not a straight line in sight on this pool! Fitting a cover takes a little bit of creativity for an organically shaped pool like this, but the 525 Titanium Green cover and the A75 roller were the perfect match. It takes a little bit of technique to roll it up the right way, but Daisy installer Daryl made it simple to operate.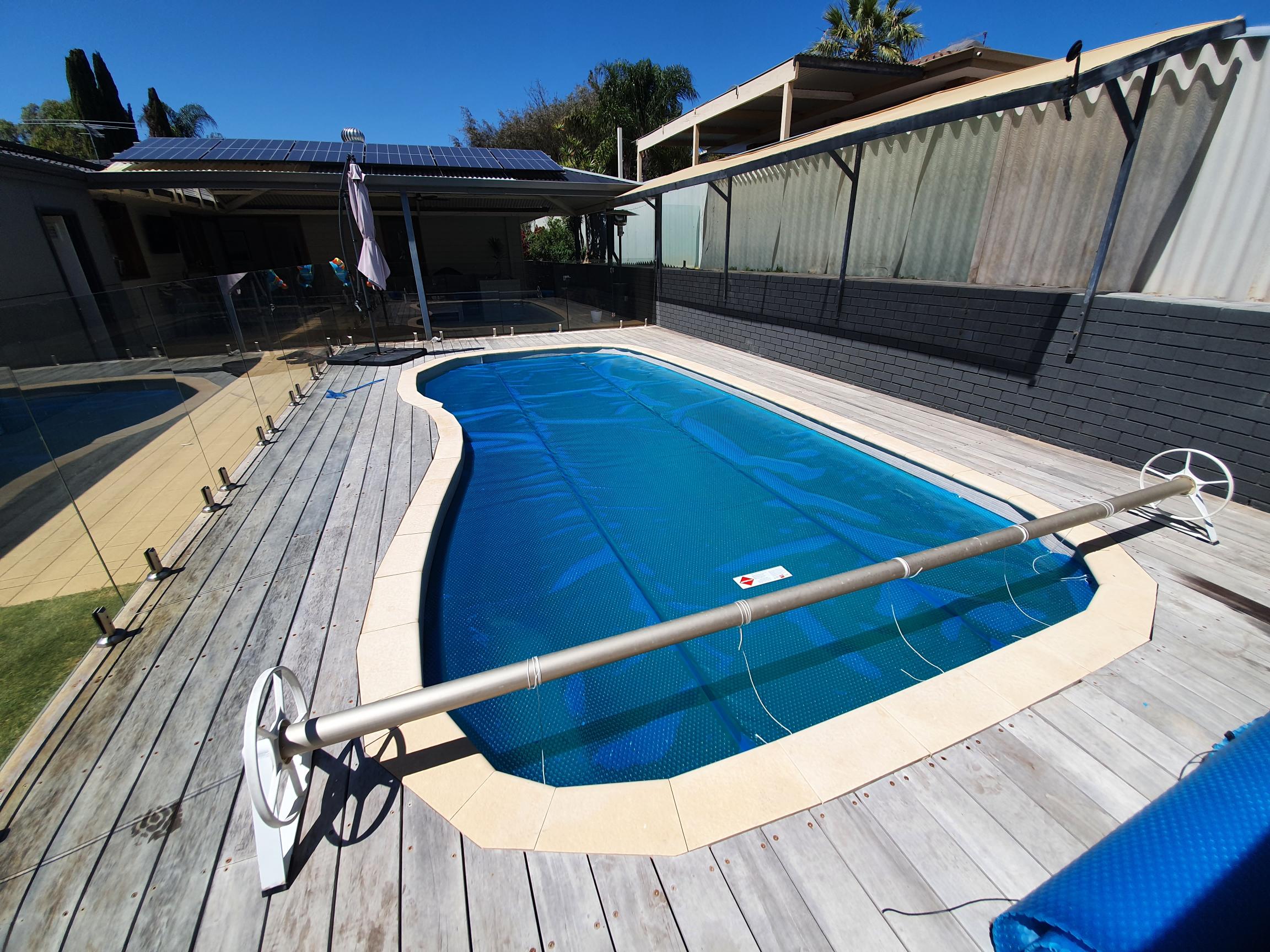 A75 roller on wood deck - EDGEWATER WA
This perfect timber decked pool area just got even better! Daisy's A75 roller will make using this pool easier than ever.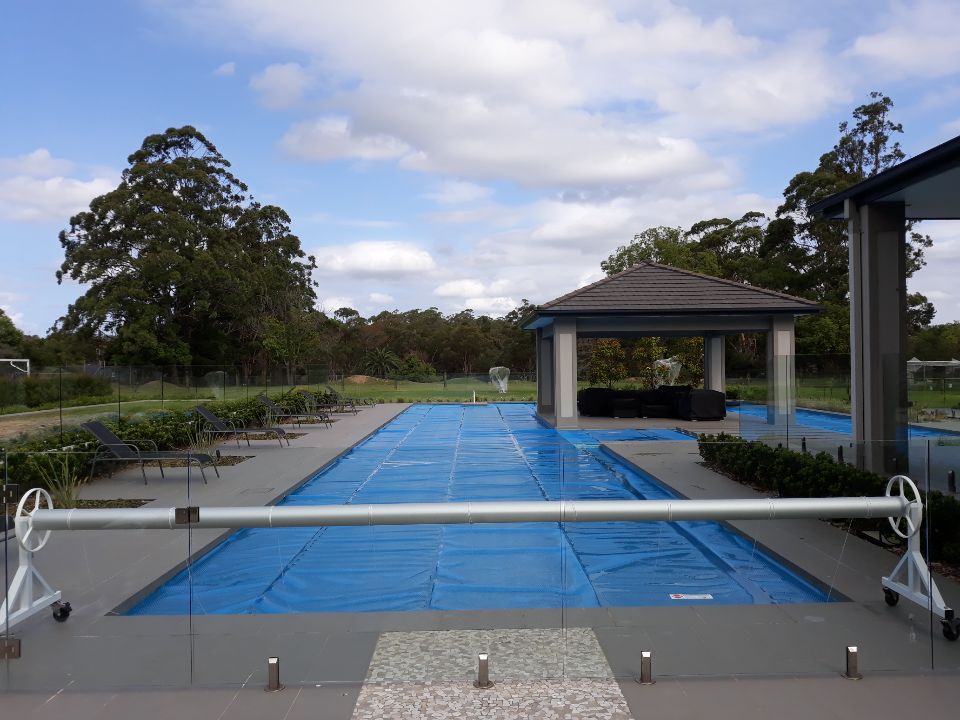 Daisy MAXXI roller
Check out this Daisy MAXXI roller that we installed around this enormous pool at this beautiful home. This just goes to show you that Daisy really does have a roller to fit any pool - no matter how big it is!