Inspiration
New Installs
Customers will do anything to have a pool at home. Here they've made use of a corner space to create a 'corner pool'.
To create the pool cover, we used the 525TB made sideways with multiple step areas on the left hand side. Designing it this way ensured the overall price was a little cheaper for the customer.
For more info on quoting on projects like this, feel free to get in touch.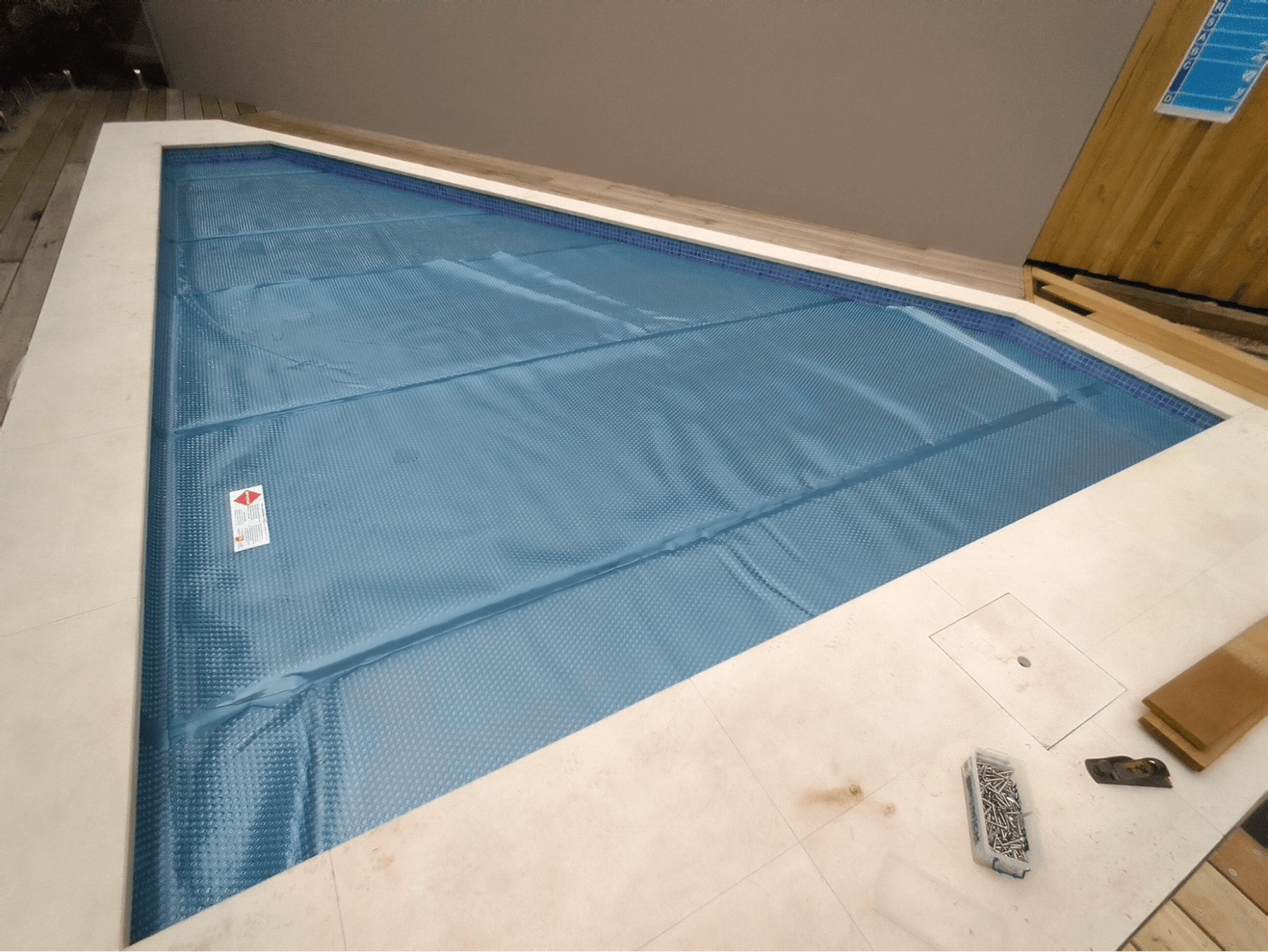 Here's another interesting pool shape. Once again, we approached the cover solution with two different size step areas, this time on the right. The cover was easily cut to shape using the basic shape of the cover at Roseberry NSW.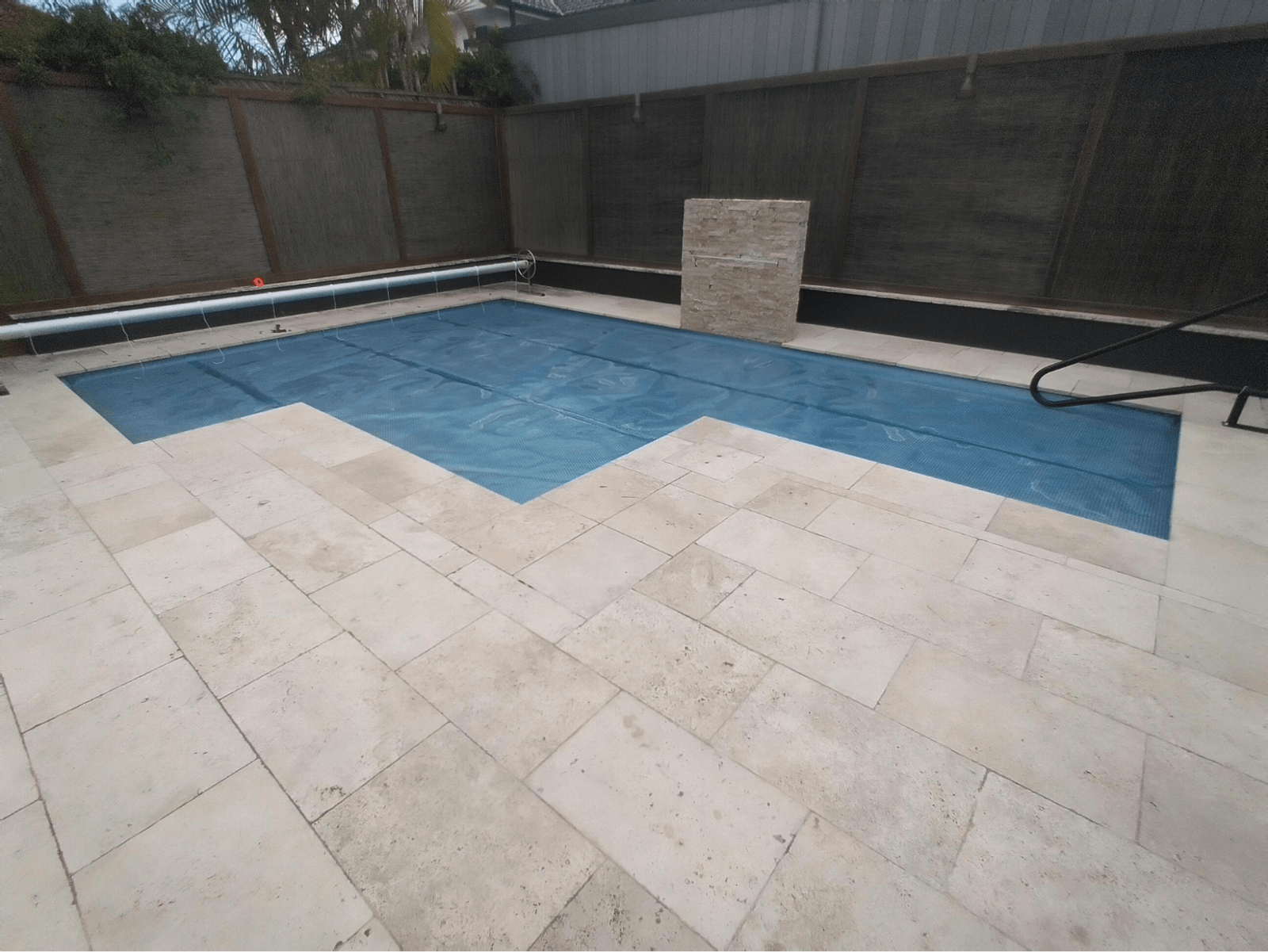 Sometimes the pool edge throws up its own challenges, especially when you can't put the roller wider than the pool due to a wall. That's when an End Mount comes in handy. At this pool in Homebush NSW, we used an End Mount A100 roller with 525B pool cover. End Mounts like this can be used with any of Daisy's domestic rollers.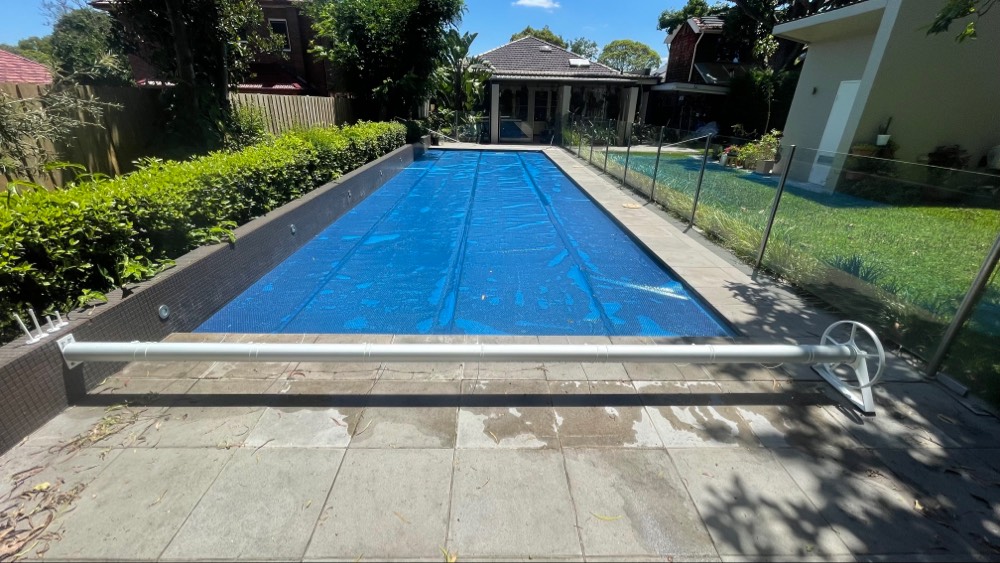 Here's one that WA installer, Shane, had to wrap his head around when the roller simply couldn't fit across the entire width of the pool.
The solution? Shane used a 525B cover with ST roller. To make it work, he had to cut the cover in half (left hand side of photo). The pool owner could then simply roll up the main cover that's connected to the roller. They then move to the second section and 'piggy back' onto the first cover. This way both covers are rolled onto the roller.