Daisy's new Dealer Portal is getting a lot of love from our Dealers!
Daisy's new Dealer Portal is getting a lot of love from our Dealers!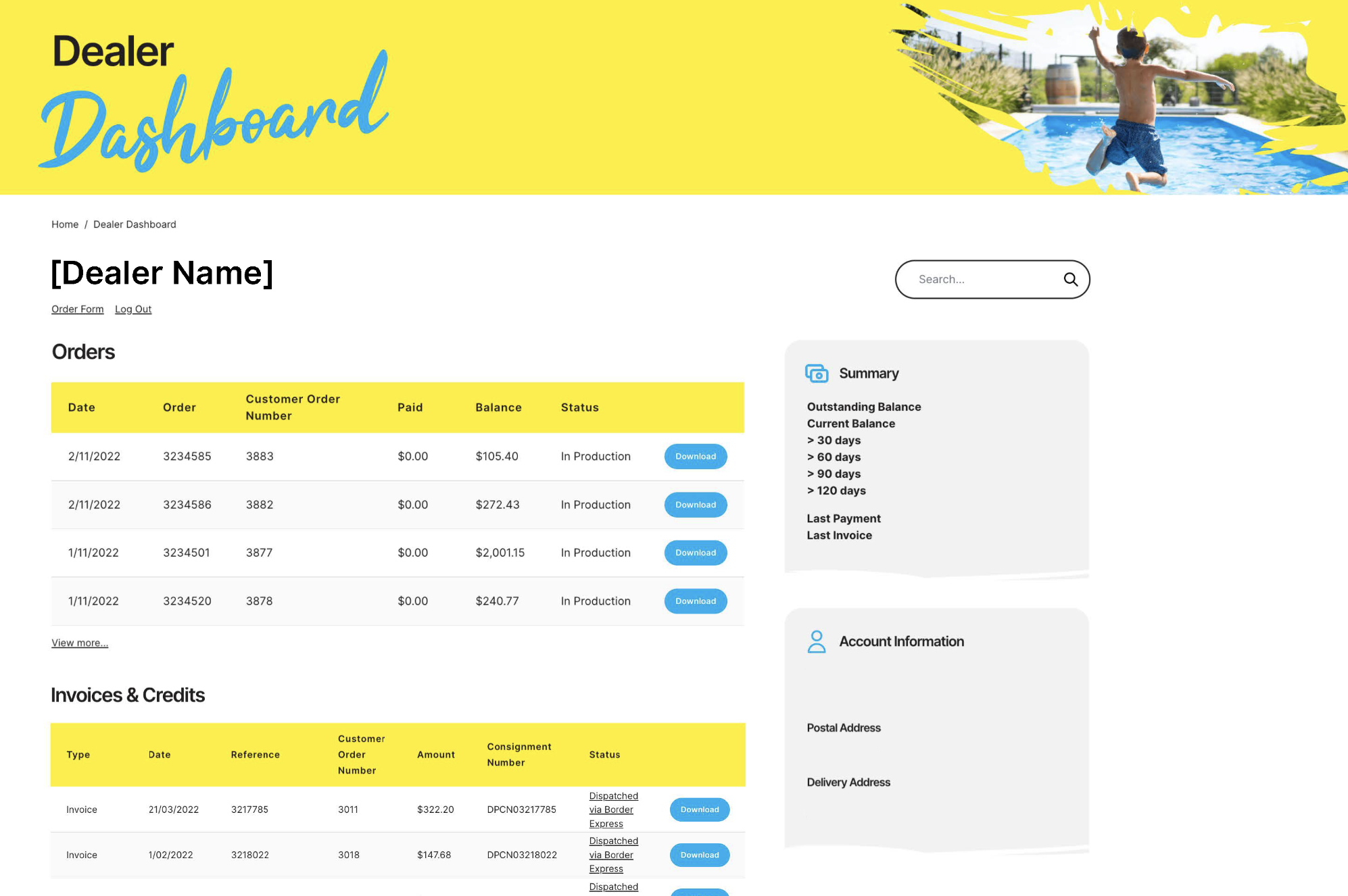 The Daisy Pool Covers team has heard a lot of positive feedback about our new Daisy Dealer Portal since its launch and we couldn't be more thrilled about it!
We built the portal to help us achieve our goal of providing our dealers with the best possible tools and resources to help them grow their businesses, so it's great to see it so warmly received. 
The response to the portal has been excellent, with a significant number of dealers signing up and using the platform. This is a testament to the hard work and effort that went into designing and implementing the portal, as well as the value it provides to our dealers.

One of the most exciting aspects of the portal is the percentage of orders being placed through it. This is a clear indication that dealers are finding the portal easy to use and are happy with the experience it provides. 
We are particularly proud of the order and invoice visibility feature of the portal, which has received a lot of positive feedback. This feature allows our dealers to see all of their orders and invoices in one place, making it easier for them to track their business with us. It also helps to reduce the risk of errors and inaccuracies in accounting, which is crucial for any business.
The ability to access invoices and statements through the portal has also been a game-changer for our dealers. Statement time is now a lot easier, and our dealers can quickly access all the information they need in one place, which saves them time and hassle.
Already, the Daisy Dealer Portal has been a significant success for our company, and we are delighted to have received such positive feedback from our dealers. We will continue to work hard to improve the portal and provide our dealers with the best possible experience when working with us.
Set up your account
To login to the Daisy Dealer portal, you'll need a new web login. To get one set up, contact Daisy HQ 1300 55 18 11 or email [email protected].