Inspiration
Latest Dam Cover Installation - Underwater Explosive Imaging Facility
The Daisy Dam Covers team recently installed some large covers to an underwater explosives imaging facility in Victoria.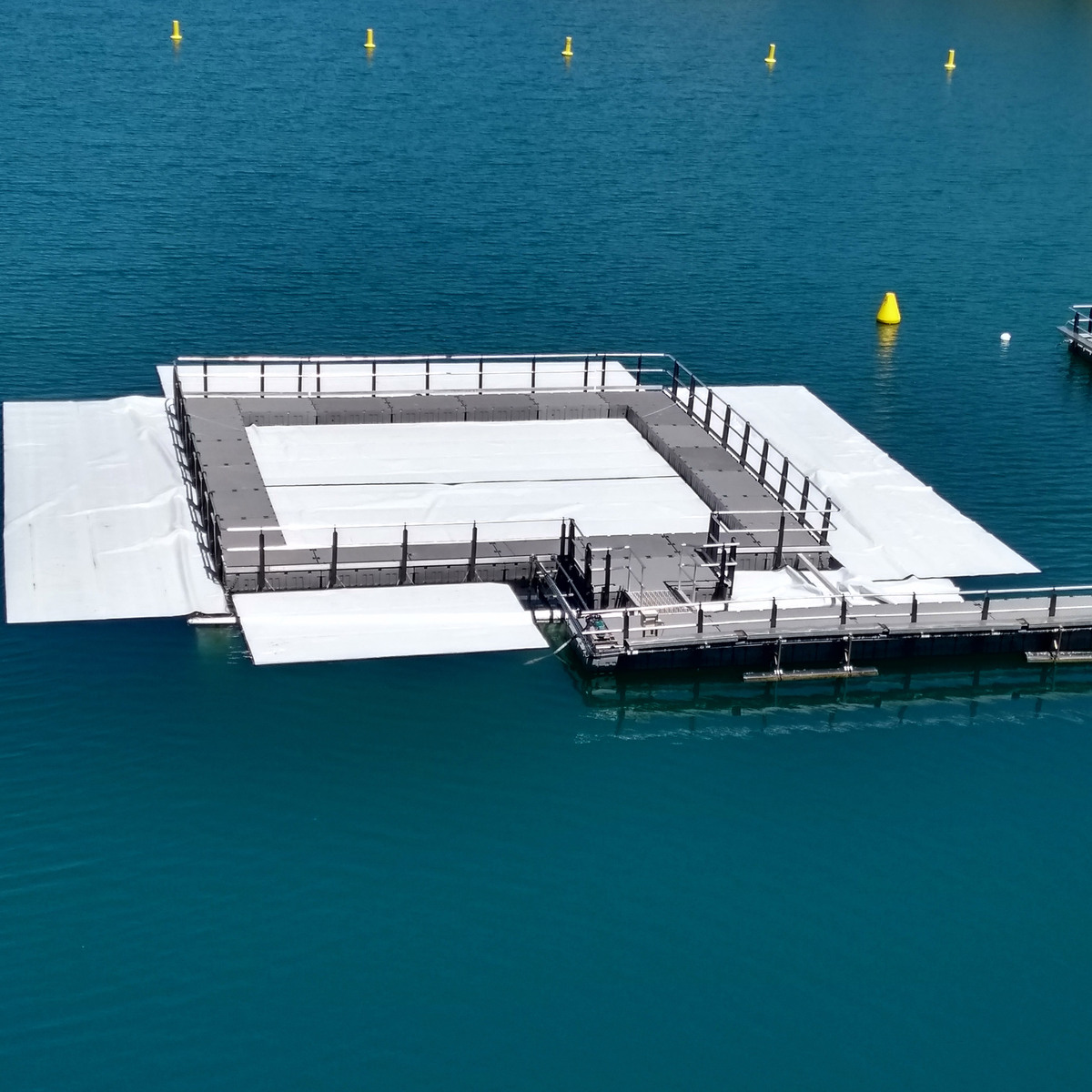 The facility has a large, segregated body of water within the large dam that can be prone to algae build up. Water evaporation is not the problem at this facility, the concern was untreated water in a separate vessel within the larger dam. 
The water would grow algae and, in turn, make the water cloudy. The clarity of the water when this happens is not ideal for the imaging facility. The ultimate aim with the Daisy Dam Cover is to keep the sunlight out of the vessel so algae does not grow, and therefore maintaining clarity for the underwater explosive imagery. 
The cover is a total of just under 400m2, made up to go inside the catwalk and outside (pictured), special weighted wind skirts and Daisy's unique tethering system to attach the outside of covers in place.
Inside catwalk Cover Sizes:
10.6m x 10.6m
16m x 4.5m (2 off)
14m x 4.5m
6m x 4.5m (2 off)