Inspiration
Daisy's Caddy Pro in Action at Beaton Park
The Beaton Park Leisure Centre wanted a seated roller and power solution for their pool so that they could maximise seating around the swimming pool area and make the application of the Commercial ThermoTech Blue foam covers onto the pool easy for all staff.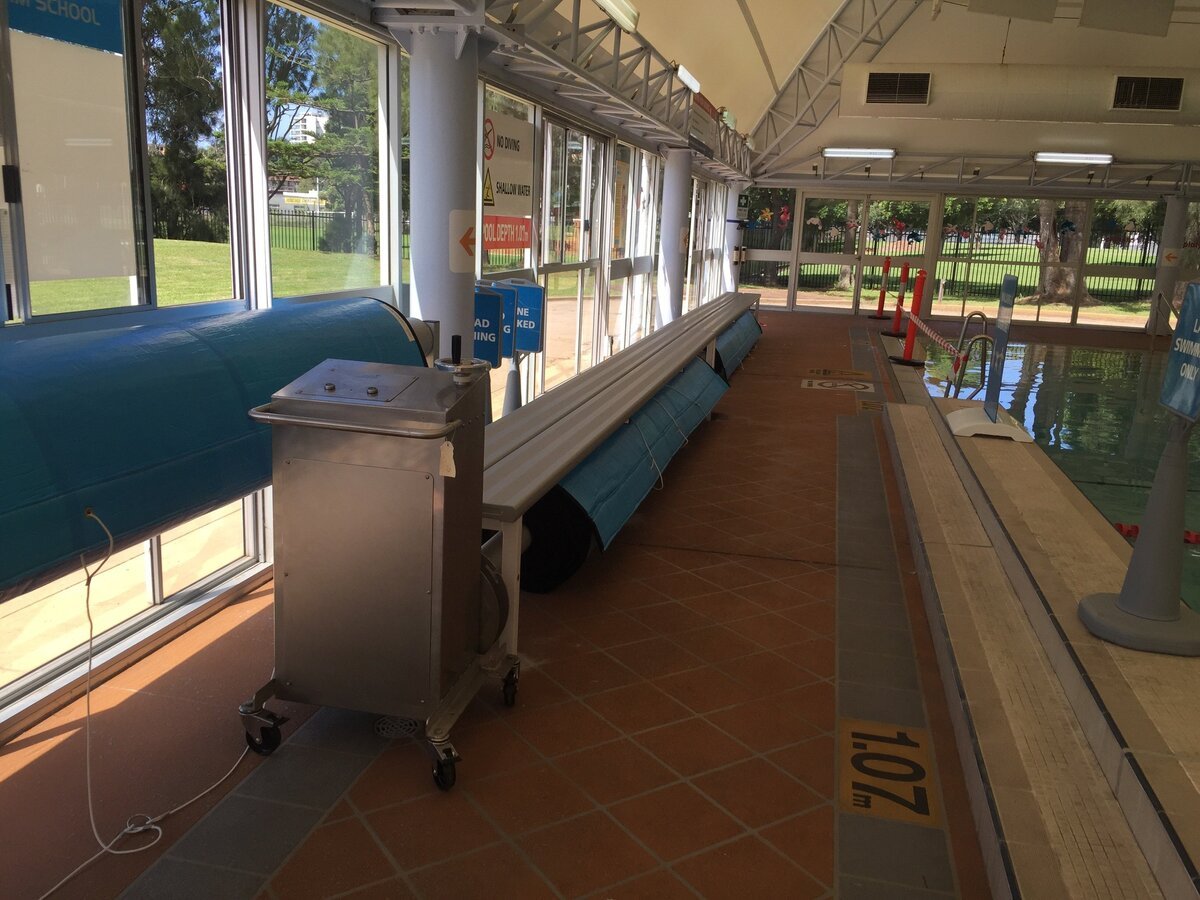 The back to back Under Bench Roller option gave the ideal solution to being able to have the covers as close as possible to the pool.
The Daisy Caddy Pro was also suggested for this installation, as it will fit all commercial rollers that are a standard height as well as the lower Under Bench Roller. This allows a simple and easy solution for staff to drive the roller using the Caddy Pro and makes taking off the covers at the beginning of the day. At the end of the day, when staff are needed close to the pool, the Caddy Pro drive drum is there to assist in pulling the covers onto the pool. All they need to do is attach the haul cord to the cover and the other end to the drive drum on the Caddy Pro, so that the Caddy Pro can easily pull the covers onto the pool.
With the new, ingenious "disengage" of the Caddy Pro all staff need to do is unwind the haul cord to then attach it to the next cover you need to pull onto the pool.
For more information on the Caddy Pro or a customised solution to your swimming pool, click here to contact Daisy Commercial.