Product Guides & Information
Warranties up to 10 years when installed by a Daisy Expert!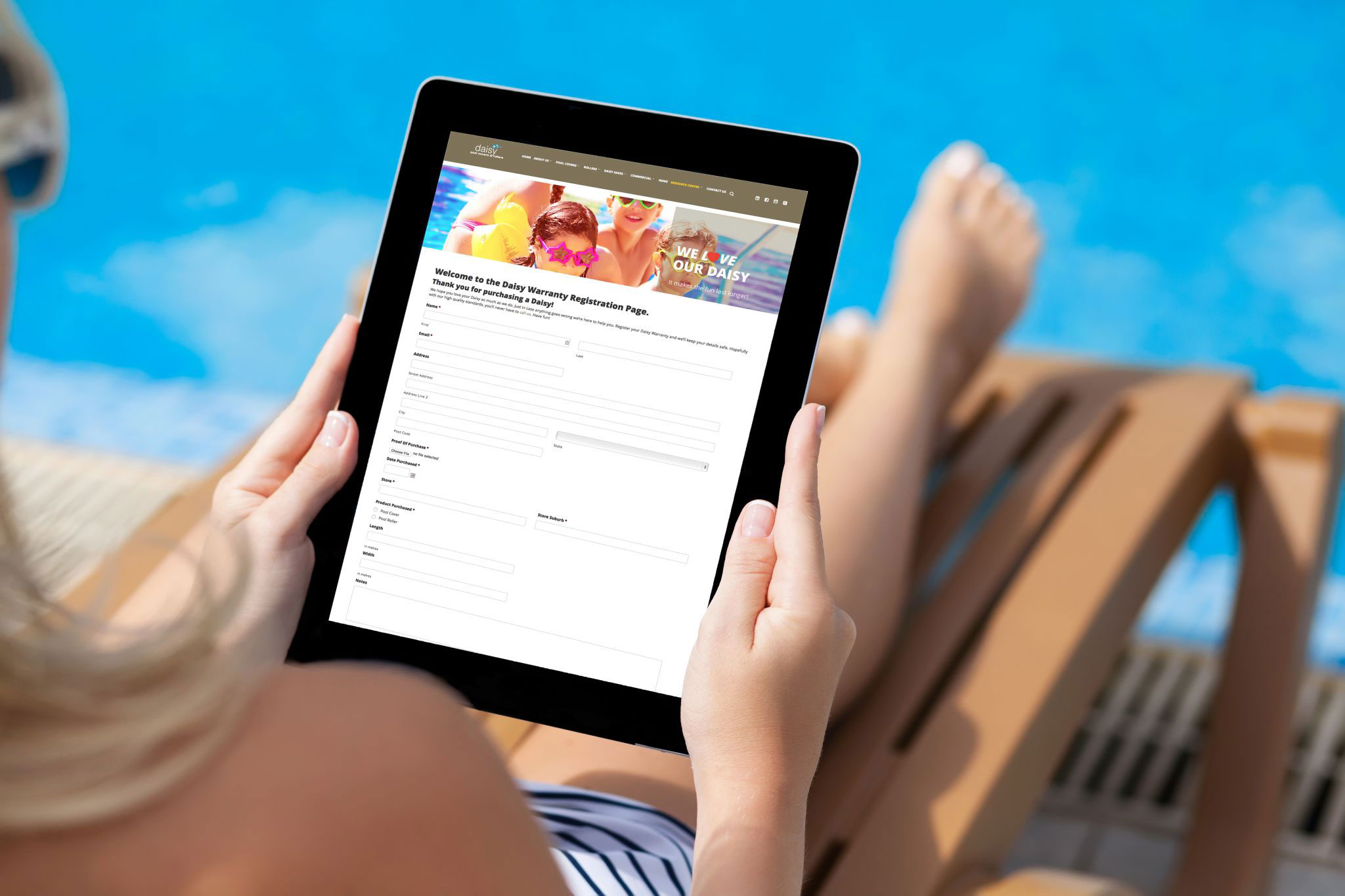 Daisy pool covers last longer when installed correctly.
The average life of a Series 8 pool cover is eight years. When installed and used correctly, your customer's Daisy will last a lot longer.
We're now offering an extended pro-rata warranty for up to 10 years if their Daisy is installed by a Daisy Expert. To ensure your customers are getting the most of out of their Daisy, encourage them to have their Daisy installed and set up properly by a professional and register their warranty online.
Your customers can now register their Daisy Warranty online
Because Daisy products can last for so many years, your customers can now easily register their warranty online. We'll keep all their details safe for them so they don't have to!
Two easy steps:
Scan their purchase receipt. Ensuring the date of purchase is clearly visible.

Visit our website, and click on Warranty Registration. Fill in the details and send! Too easy.
For their own records, they can complete the proof of purchase section on the back of the Daisy Care and Warranty Information brochure and staple their purchase receipt to it just in case. Take a look at the brochure in our Resource Centre. We'll also be sending out a copy of this brochure for pool covers to you in the mail soon too so keep an eye out for it in the post!
By registering and uploading a copy of their proof of purchase, we'll be able to locate their purchase in a heartbeat. They don't risk looking their paperwork and worry about where it is years later.
We stand by our quality product and we mean it! All Daisy products come with a warranty which covers the purchaser for defective material or workmanship on a pro-rata basis as set out below.
S3 Series 3 (200um) UltraDomeTM            3 Years

S4 Series 4 (300um) UltraDomeTM            4 Years

S5 Series 5 (400um) UltraDomeTM            5 Years

S8 Series 8 (500um) UltraDomeTM            8 Years

ThermoTech 3mm Foam                           8 Years