Marketing & Sales
So easy to quote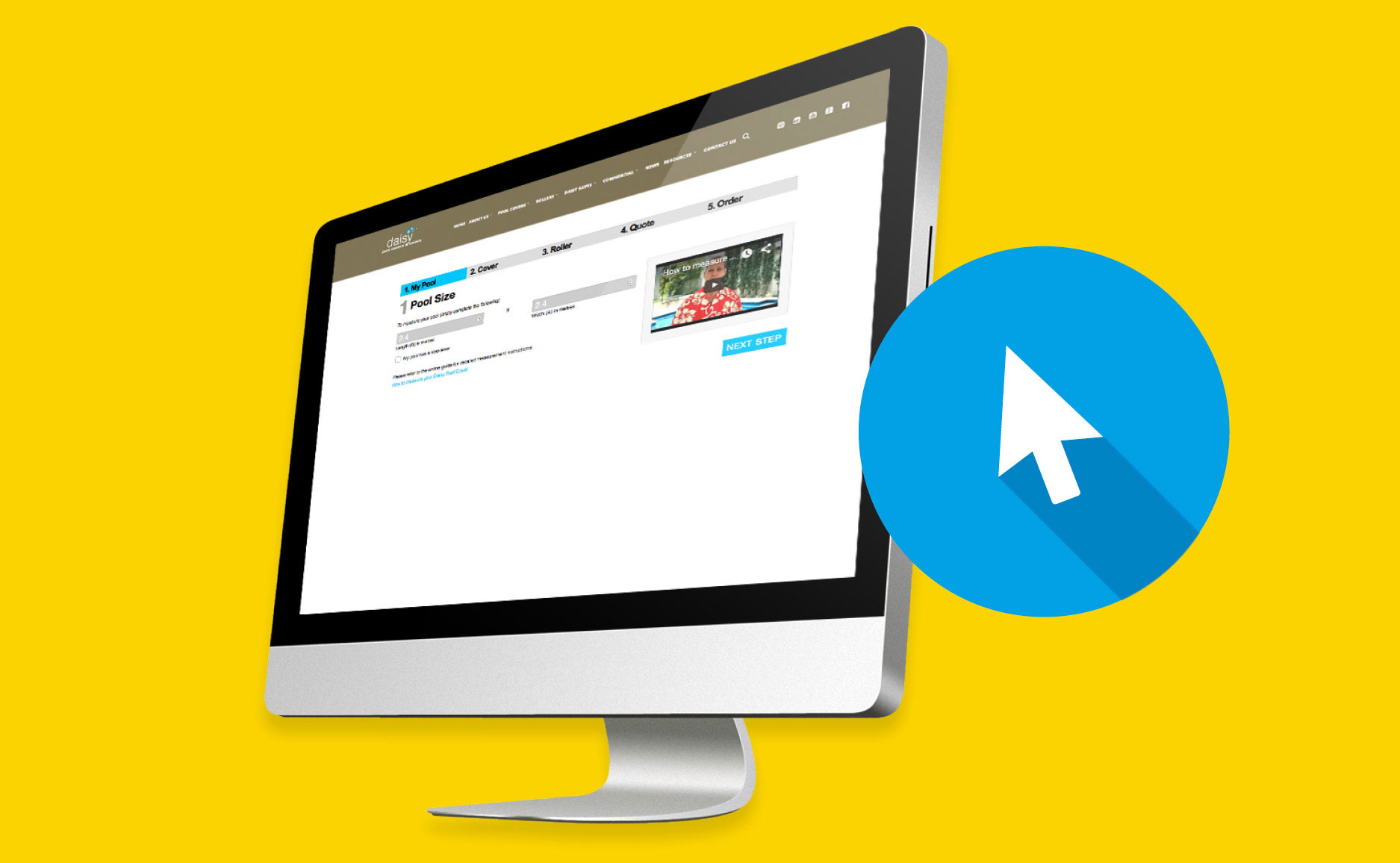 3 rules for quoting customers
Your customers look to you as being the Expert who can offer them the right solution to their specific pool-related problem. Experience tells us that when you give a tailored, decisive solution and an accurate quote, it increases your chance of converting sales.
As a start, it's always important to ask your customer about their issue or desires first, listen to what they have to say and then address their concerns while providing them with an accurate quote.
Daisy has made quoting pool covers so easy! We use square meter pricing! All you have to do is measure the pool, then multiply the length by the width, and then by the square meter price. Learn about our best practice rules for quoting customers.
Square meter pricing – a quick guide
So a Series 3 pool cover for a 6.3 x 2.2 meter pool is: 6.3 x 2.2 x $9.55 = $132.36 retail price (RRP) for the pool cover.
At Daisy, we can do any size so even a Series 8 cover for a 16.4 x 6.6m pool is the same: 16.4 x 6.6 x $16.80 = $1,818.43 RRP.
Customers look to you for the solution. Here's what to do: 
3 rules when quoting
Simply ask what they are trying to achieve, listen, and then address their concerns and desires with your solution. Giving them the time to listen and the tailored solution removes any price objections.

Supply solutions and pricing when you are quoting.

Get used to being able to price any pool cover by knowing the m2 price of even just the Series 8… $16.80 m2.
Expert Tip:
When ordering, please just give us the pool size to make the pool cover without adding in any extra to allow for trimming the pool cover. Daisy adds on extra material in the length and width to give ample material to trim to the pool shape.