Product Guides & Information
Pre-cut Daisy Pool Covers and Dig Templates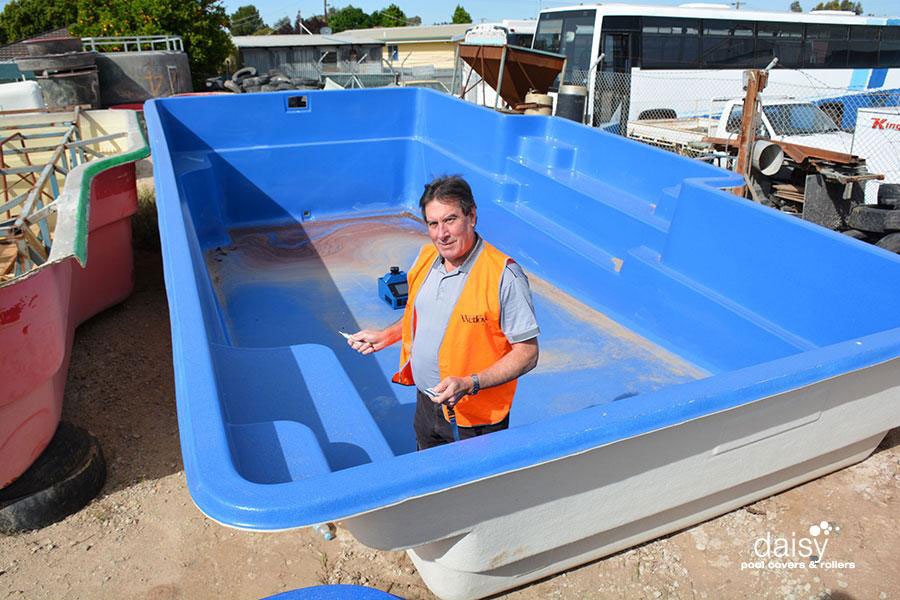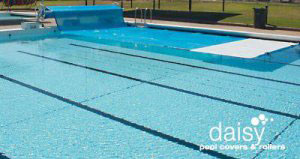 The easiest and most effective pool cover that's exclusive to your pool - be it made of fibreglass or from a pre-manufactured mould!
Daisy's impressive range of Pre-cut Daisy Pool Covers and Dig Templates can be tailored to your unique pool shape and size.
We use an electronic 3D measuring point capturing device to measure the pool's shape. All measurements are recorded electronically for precision computer plotting and cutting and help us to be able to reproduce a pool cover to the exact shape of the pool. This degree of accuracy used in measuring and collecting the data guarantees a perfect fit for your pool! Check out this video.
We use this same method to cut dig templates, which are cut outs of the pool shape made out of special width builders plastic. We lay out your new pool in your backyard to find out the correct placement, mark the outside with marking paint and then once everyone is happy, begin digging!
New selections of dig template shapes are added as soon as measurements become available.
Plus - they're easy to install and can be installed by anyone. Many pool builders utilise this pre-cut service to save their installers time, in turn reduces double handling and the need to revisit the site after they have put the pool in.
Psst… here's what one of our retailers thinks about the Daisy pre-cut pool cover service…
Ian Dickason Sales Manager at Cookes Pool and Spas in Mildura, Victoria, one of the largest pool builders in the Murray, says they have been using the pre-cut service over the last six months and believes it saves his customers significant time, money and, most importantly, ensures the pool cover will fit perfectly.
"Daisy Pre-cut Pool Covers have a $50 + gst premium however you will recover this outlay with the cost reductions associated with the pre-cut service. If you work out how long it will take to cut it out yourself, then you can easily realise the value for money," Ian said.
"Pre-cut pool covers are cut using a laser so they are always accurate," he said.
For more info on these pre-cut pool covers or if you have any other queries, feel free to contact us at [email protected]
DAISY PRICES
Pre-cut Pool Covers
Any size - RRP $50 + GST
Dig Templates
Up to 7m / RRP $56 + GST
Up to 7.1–10m / RRP $65 + GST
10.1m–Plus / RRP $74 + GST