Maintenance
Ducks or No Ducks!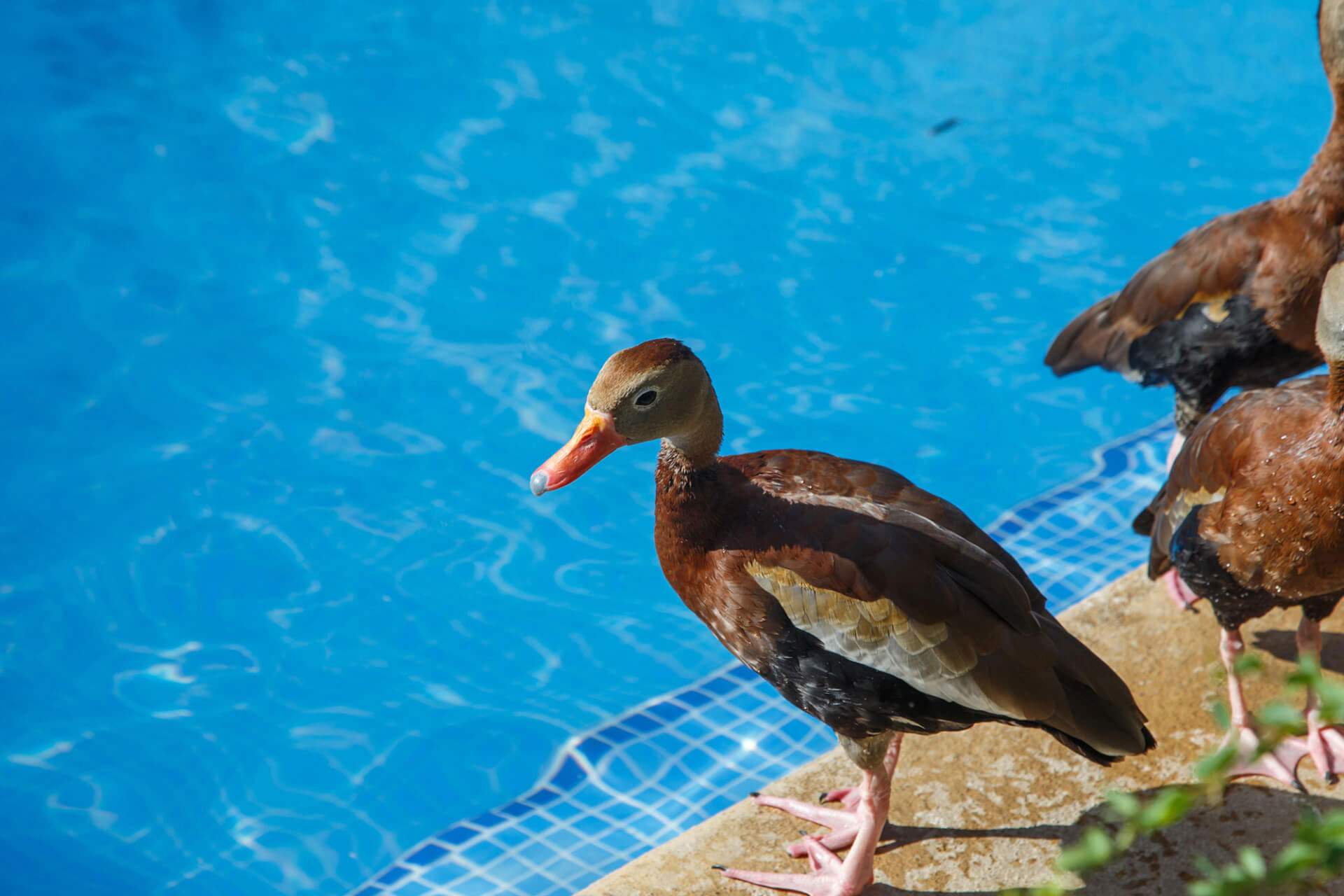 Cute or messy?
At certain times around Australia, we'll see beautiful wild ducks flying over our properties. And some of these ducks even call our pools home!
Cute? Hmmm... anyone who has had the unfortunate experience of even a single pair of ducks moving in will tell you they make one heck of a mess!
Duck excrement will dramatically change your pool chemistry. If the ducks swim in your pool, you will notice fairly quickly just how dramatic the change can be. They also tend to make your pool surrounds very messy and unpleasant.
And once the ducks have found your pool, they will keep coming back...until you do something about it.
A pool cover will stop ducks!
It is that simple! Place a pool cover over your pool, whether it be a solar pool cover or a WinterKleen cover, and as long as the water is covered the ducks will stop visiting. They will fly to another home and leave you in peace...apart from the big mess they might have left you!
Check out our range of Daisy Pool Covers.