Marketing & Sales
Converting Quotes to Sales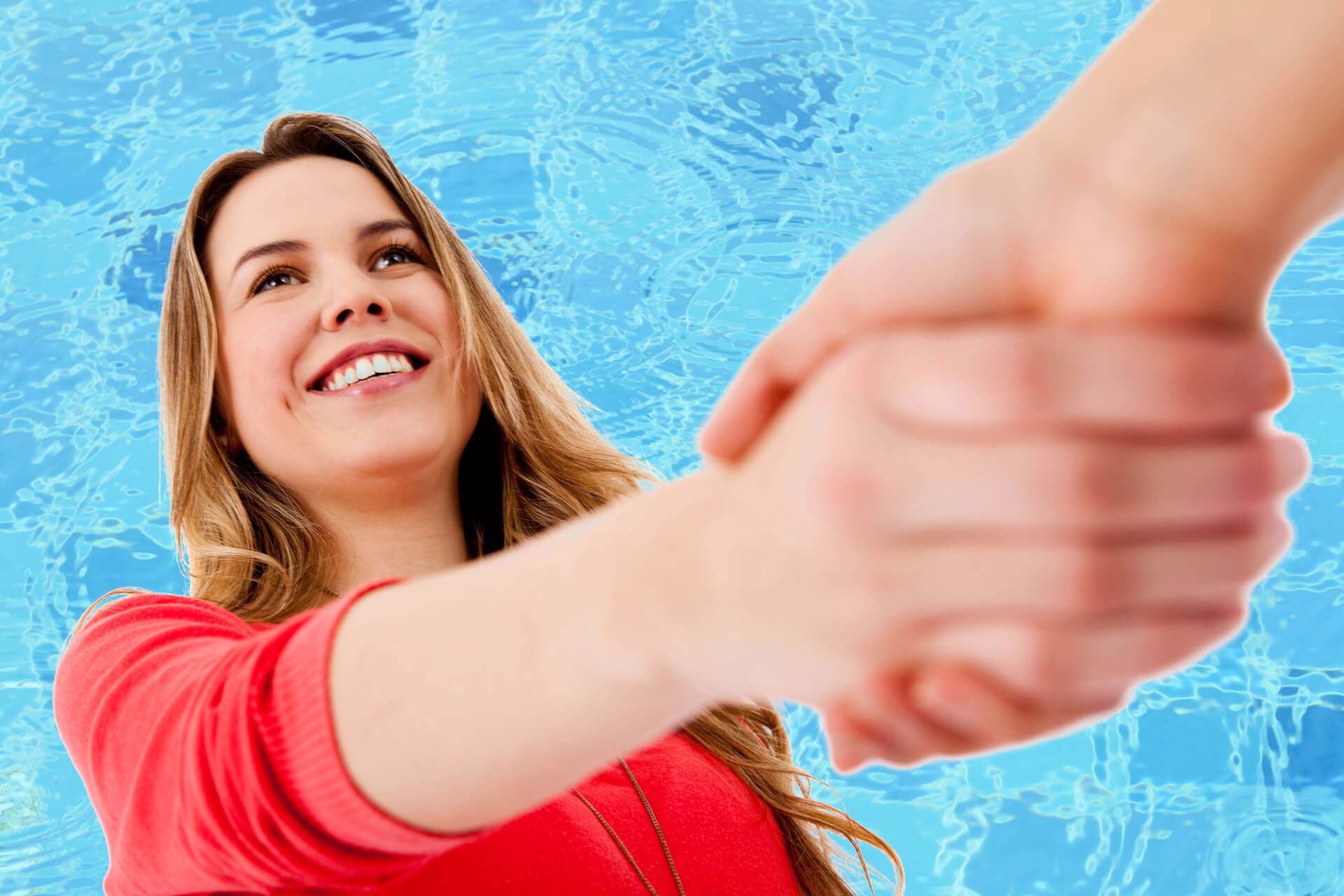 Do you present quotes in person or by email or phone?
How do you get the sale after presenting the quote or even better when you've just measured up?
Let's see how we can help to increase your strike rate…
An email won't close the sale
Get personal! People like dealing with people and it's harder for them to say no if you're in front of them!
If you or your installer has already made the effort to measure up the pool, don't email them the quote. It's way too easy for an email to be overlooked or disregarded. If you are in front of your customer to present and explain the quote they are more likely to order from you, especially if you ask for it!
Get poolside with your customer and present your quotes in person.
You will get the best outcome by going over the proposal at their home, even if this is a second visit. Is it more effort? Of course it is…but not compared to burning hours of work quoting then losing jobs for some unknown reason.
Be professional and be prepared
The best way to close more sales when quoting a pool cover is to:
make an appointment when your customer is home

turn up on time

ask what they trying to achieve with the pool cover and roller

give them great advice and an informed solution

and only then measure the pool.
Service is what it is all about, it's not about price – it is value perception.
Once you have measured the pool and completed the simple calculation to get the price, write down on your quote form the recommended retail + roller + installation and ideally, then and there, present it to your customer.
Ask for the order
Believe it or not, actually asking for the order gets more conversions. Don't just give them a quote.
If your customer has asked you into their backyard to quote, they want a pool cover. If you have done your job in offering the right solution, don't leave them hanging by handing them a quote and saying something along the line of "let me know if you want to go ahead".
Now you have all the information at hand, you can confidently ask for the order. Getting a sale is as easy as saying:
Do you want me to arrange delivery only or would you like it installed?

Shall I have it delivered to the shop or directly here?

Do you want the 525 Blue or Titanium blue?
Then just proceed with writing out the order!
If nothing else – simply say "shall I arrange it for you now then?"
Checklist to close the sale
To close the sale and get the order when you have made the appointment you will need:
The customer to be at home

Quote form (yours or Daisy's – see the last page of Yearbook)

Daisy Yearbook – it has all the information you need on hand

Daisy brochure – a great selling tool

Daisy sample swatch – nothing like being able to look & feel

30m tape measure – handy!

Product knowledge – ask for Daisy training if you need it
Don't assume your customer knows how to buy from you.
By helping them through the sales process, you are giving them what they want each step of the way; and you're actually saving them time by getting the order when you're there! Be confident in your product and service!
Ask your Daisy Area Manager for some sales training or more information: