Product Guides & Information
3 reasons your customer should choose a pre-cut pool cover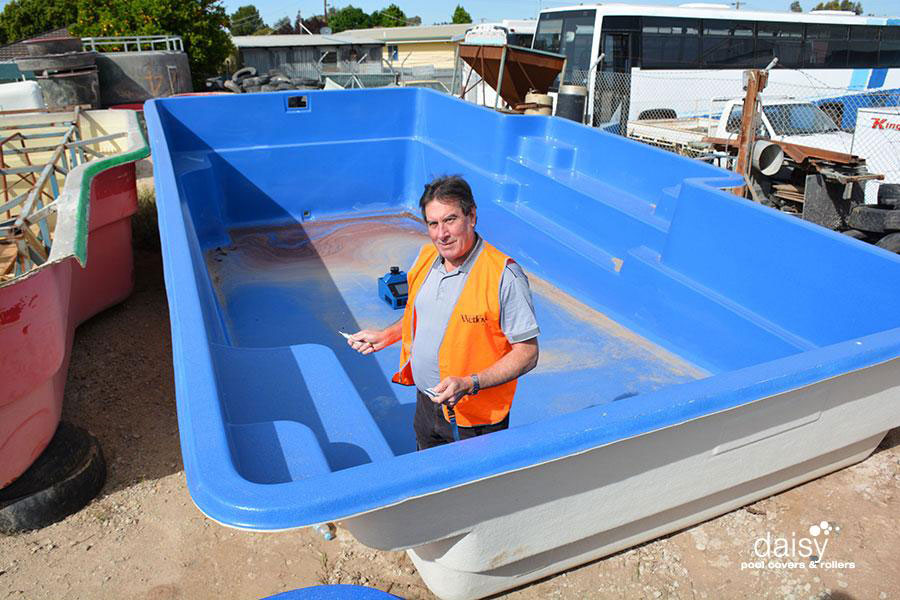 Latest pre-cut technology makes it easier all year round especially in the cooler, wetter months.
You can sell more.

You can make more money.

A shorter turnaround process – can be all done in one visit to site!
Daisy's pre-cut technology allows the installer to install your customer's pool, connect their cover to roller, and leave the set up on their roller all without water in their pool. Eliminating the need to return to the site to measure up and cut to shape saves your customer a substantial amount of time, money and double handling as it will all be taken care of in the first instance.
Pre-cut pool covers are the easiest and most effective covers that can be tailored to your customer's unique pool shape and size. They provide the perfect fit for pools made from both fibreglass or from pre-manufactured moulds.
We use an electronic 3D measuring point capturing device to measure the pool's shape. All measurements are recorded electronically for precision computer plotting and cutting and help us to be able to reproduce a pool cover to the exact shape of the pool. This degree of accuracy used in measuring and collecting the data guarantees a perfect fit for your customer's pool! Check out this video.
Daisy Prices
Pre-cut Pool Covers
Any size – $50 + GST
Note: Prices are valid as at date published.